The Ultimate Guide to Dropshipping
This Book Teaches You Ecommerce the Dropshipping Way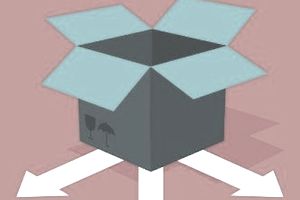 Introduction
This is a self-help book on how one can operate a successful dropshipping business using ecommerce capabilities.
Content
Authors Andrew Youderian and Mark Hayes teach readers how to locate a product, create an online platform and grow the drop shipping business. In the first two chapters, the authors start by explaining what drop shipping is all about, along with its various merits and demerits.
The reader also gets an understanding of the supply chain and fulfillment process with the authors explaining that drop shipping is more of a service rather than a role. Readers will find chapters 3 and 4 to be most crucial. Chapter 3 guides readers to find a genuine wholesale supplier while bypassing fake ones using Google. The chapter helps drop shipping enthusiasts zero in on good suppliers and provides information on a few directories. Chapter 4 deals with choosing products including picking the best customers and measuring demand while making aware of higher risk items to sell. The authors impart practical knowledge on how Google Keyword and Google trends can be used to their optimum.
The book contains information on running the ecommerce drop shipping business including tips on investments, finalizing business structure, taxes and licenses, and incorporating the commercial enterprise outside the U.S. It also helps to evaluate sales channels including drop shipping on eBay and Amazon as well as one's own ecommerce store.
The authors also inform readers on how to actually run a drop shipping business and what to do when suppliers mess up an order or when faced by security and fraud issues. Readers learn the task of managing inventory and multiple suppliers and deal with shipping issues and returns.
Authors
Mark Hayes is a former journalist who has written for several top Canadian publications including Ottawa Life Magazine and Urban Male Magazine.
He is an avid follower of marketing, communications, social media, ecommerce, public and media relations, content marketing and advertising. Hayes said goodbye to journalism in 2010 and joined the marketing and growth department at Shopify, which is one of the quickest growing ecommerce platforms in the world.
Andrew Youderian moved on from the world of finance world in 2008 and started his online venture. He operates several ecommerce stores and writes the well-known blog eCommerceFuel.com and hosts The eCommerceFuel Podcast.
Pros
The book is a clear guideline on setting up and running a drop shipping business along with its online avatar.
The language is simple and the authors' approach is straightforward and direct.
The book is a good introduction or primer into drop shipping especially for ecommerce beginners looking to get their foot in the door.
The authors provide lucid, practical advice on how readers can grow a drop shipping business.
The authors stress on practical suggestions rather than focusing on theories.
The book has practical tips on finding a supplier and a product.
The authors use free tools such as Google trends and Google keyword that is easy for the readers to follow.
Cons
The book lacks case studies that often help to explain the subject better.
The resources listed in the book could have been far more wide-ranging.
The book is a primer, therefore, does not have advanced knowledge on the subject of drop shipping.
Conclusion
This book is a helpful guide for ecommerce enthusiasts, amateur entrepreneurs, and businessmen interested in this format of retail. The book can be interesting for existing ecommerce business owners as well.