The Student Conservation Association
Opportunities Available for Those Interested in Pursuing an Environmental Career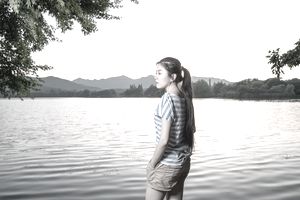 About Student Conservancy Association:
The Student Conservancy Association (SCA) is a place where thousands of conservation professionals have gotten their start and where college and high school students can go to learn more about the Go Green Movement that is becoming very popular to conservationists and those interested in preserving the environment. SCA is also a place where students are able to get hands-on experience connecting with nature and gaining the skills that will allow them to pursue a career that involves sustainability and environmental issues and concerns.
The Student Conservancy Association focuses on helping to "protect and restore national parks, marine sanctuaries, cultural landmarks and community green spaces in all 50 states." One of the main goals of SCA is to provide a valuable educational experience to students on various environmental topics.
SCA Programs:
Programs offered by the SCA include National Crews, Community Programs, the Conservation Corps, and Conservation Internships.
National Crews:
National Crews have over 600 young people participate in crews ranging between 6 to 8 people. With the National Crew high school students can join a month long summer program performing activities ranging from rebuilding trails in US National Parks to helping protect vital habitat. These programs also help students develop critical leaderships skills so that they can be part of the movement towards creating a sustainable and healthy environment for all people in the global economy in which we live.
Community Programs:
The Conservation Leadershhip Corps (CLC) program takes place year-round in regional offices across the country (see below). Students who successfully complete the CLC program get a chance to participate in a summer Conservation Crew with free air fare provided by the regional office.
Students also volunteer on weekends during the school year in their hometown where they may be involved in building trails, restoring river and lakefront communities, conserving habitats, and basically learning more about the environment by taking field trips and contributing to community service projects.
Locations for Community Programs:
The SCA offers Community Programs in Baltimore, Boston, Chicago, Dallas, Detroit, Houston, Jacksonville, Milwaukee, Philadelphia, Pittsburgh, the San Francisco Bay Area, Seattle, Stamford, and Washington, DC. These programs allow students who don't have access to the natural environment and green job opportunities to participate. Programs include the Conservation Leadership Corps and Summer Community Crews, where students can gain experience by volunteering in a city where they live and giving back to their neighborhoods by participating in community service projects.
Conservation Interns:
SCA works with various agencies to create partnerships whereby students are able to gain internships. Internships can range anywhere's between three to twelve months. Interns get a chance to perform a variety of duties, such as: backcountry patrol, working with visitors, and conducting ecological surveys over the course of their internship.
Interns are also given a stipend and in most cases housing along with an Americorps stipend.
Internships:
SCA offers a wide range of internships for high students and college students.
Conservation Corps:
At each of the Conservation Corps sites the members learn important conservation skills. The Corps are actually teams where members live and work with others who share a common connection to the land and its people.
SCA Locations:
There are programs available in all 50 states.
The Conservation Corp offers college and graduate students opportunities to address urgent conservation challenges. Projects include helping to reduce wildfire risks, protecting native species, restoring land scarred by overuse, or providing environmental education.
Conservation internships provide an opportunity to learn from resource management professionals and gain the tangible skills and experience that will permit them to make a substantial contribution to our natural and cultural treasures.
SCA internships range in length from 12 to 52 weeks and are available throughout the year.
Benefits:
All SCA Internships include a living stipend, housing, round trip transportation, and can range in length from 3 to 12 Months. SCA positions are expense-paid and many offer both insurance and educational awards.
Qualifications:
Participants need to be 18 and older.
To Apply:
SCA begins reviewing applications in January and starts placing students in April. Check out current internship opportunities online.
Be sure to check out SCA on Facebook.