Tax Benefits of Louisiana's START Plan
Learn the Rules for Claiming the START Income Tax Deduction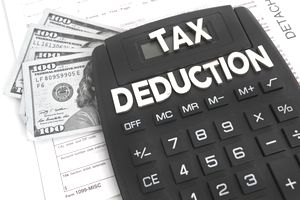 The START Saving Program is Louisiana's START 529 savings plan, and it can be a great way to save money for a child's college education. A 529 is authorized by the IRS and operated by a state or educational institution. It was designed to help families set aside funds for future college costs. Louisiana residents contributing to the state's START 529 savings plan can receive a state income tax deduction of $2,400 per child.
The saving account may be used for any accredited college or university (in or out-of-state), and state-approved proprietary (private career institutes) schools in Louisiana.
Rules About the Deduction
As part of the START savings program, which stands for Student Tuition Assistance and Revenue Trust, a Louisiana resident who contributes on behalf of multiple children is entitled to multiple deductions, up to the limit of $2,400 per child.
Couples filing jointly may each claim the deduction separately, effectively doubling the amount joint taxpayers can contribute and still receive the deduction. For example, if a married couple has three children, each parent may deduct contributions of up to $2,400 per child, for a possible total deduction of $14,400 (3 children x $2,400 maximum deduction x 2 parents).
The Louisiana START 529 savings plan deduction is an "above the line" income adjustment, meaning residents can claim it even if they do not itemize their other deductions and opt for the standard deduction.
Carryforward Provision
Unique to the Louisiana START 529 deduction is the existence of a "carryforward" provision. According to the Louisiana Department of Revenue, an active START 529 account holder who does not contribute enough to take the full deduction in one year, may carry forward the unused amount to subsequent years.
For example, a single individual who only contributes and deducts $2,000 (out of their $2,400 annual limit) may carry forward the remaining $400 into the next year, raising their deduction limit to $2,800 ($2,400 + $400).
Consider the Value
Louisiana residents trying to decide whether or not they should use the Louisiana START 529 savings plan versus other savings vehicles, need to account for the potential tax savings of their Louisiana state income tax deduction for contributing. Keep in mind that residents do not receive a Louisiana income tax deduction for contributing to any other state's Section 529 plan.
Considering that the top income tax bracket in Louisiana is 6 percent, each $2,400 contribution to the Louisiana START 529 savings plan may save a taxpayer up to $144 at tax time. While this is attractive, it still may not offset the benefits of using other non-deductible college savings accounts such as a Coverdell Education Savings Account (ESA) or UTMA Custodial Account.
Another benefit of using the START plan is depending on your income level, the state of Louisiana will match up to 14 percent of deposits each year with earnings enhancements. 
How to Claim the Deduction
Residents can claim the Louisiana START 529 tax deduction on Schedule E (using Code 09E) of their Louisiana Form IT-540.