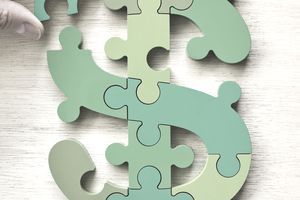 The Fair Pay Campaign, created in 2012, has been fighting against the long-standing practice of hiring interns to work for free; and over the past few years, many interns have been taking issue with the practice of unpaid internships typically offered by employers who don't want to pay.
Using a social media platform, The Fair Pay Campaign works hard to get their message out and to expand the list of employers who pay their interns a decent wage.
Co-founder Mikey Franklin came up with the idea after his experience and inability to get a paid political job even after he worked as a campaign organizer on Maryland's 2012 same-sex marriage ballot measure. " Everybody told me you can't get a job on (Capitol) Hill unless you're an unpaid intern," Mikey said. "The more I looked, I saw it was an incredibly widespread practice.
On the other hand, it's important to recognize that many employers that have never paid their interns in the past are now stepping up to the plate and starting to pay a fair wage. Whether they are afraid of potential lawsuits or they truly value the work that the interns do, it's encouraging to see that the past trend of unpaid internships is moving more towards paying students in many cases for the work that they do.
Of course, there are legitimately thousands of nonprofits that are unable to pay their interns due to very tight budgets and therefore maintain their staff by using volunteers and unpaid interns who believe in the organization and have a genuine interest in their mission or hope to enter the field of nonprofit management once they graduate from college.
These experiences give students an opportunity to learn the tips of the trade and are not in violation of the six-prong test created by the Department of Labor.
Most students are not aware that for most for-profit companies, unpaid internships are illegal. One of the best ways to counter and avoid having to get an unpaid internship is to get an early start.
By starting early you will find more summer opportunities available and will not be forced into doing just anything just to get the experience and be busy for the summer. Of course, you may find that the internship will provide valuable experience and give you the knowledge and skills to get a job in the industry; but this definitely is not the case for the majority of students who need to make money over the summer and cannot work for free. 
In a U.S. News & World Report article, "We All Deserve Fair Pay and a Fair Shot", some of the issues around unpaid internships are described; including the negative effect this practice creates in the health of the overall economy. Unpaid internships have taken away many of the entry-level jobs that were available to new graduates in the past. In addition, with the rising costs of college and the need for students to have money for basic expenses leaves many lower income students without the opportunity to gain real world experience since they need to have an internship or job that pays for the summer.
Unpaid internships pose many problems for students and the fact that a student gets credit for their internship does not let employers off the hook in regards to the law and the requirement that for-profit companies must pay their interns.
Another interesting statistic according to a survey completed by The National Association of Colleges and Employers, is that 63% of students who completed a paid internship were actually hired for full-time employment while only 37% of students that did unpaid internships were hired at the end of their internship experience.
Thanks to the Fair Pay Campaign and many others who see the value of hiring interns and the positive outcome that interns can have on an organization. It's hard to imagine that in the today's world and in the high cost of a college education, that we can expect students to devote hours to working for free unless they choose to volunteer their time on a part-time basis to a worthwhile organization. Although in some instances unpaid internships can be of benefit to some students, there are too many obstacles that make the practice obsolete if we want to give students ​equal opportunity when they graduate from college.