The Essentials Of A Great About Us Page
Is Your About Us Page Following These Essential Guidelines?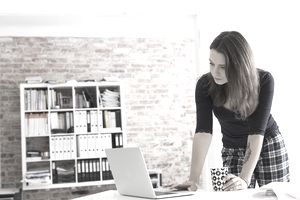 Whatever business you're in, be it advertising, design, candy, clothing, cars, or the latest gadgets from Japan, you need to have a website. If you don't, stop reading right now and get to work on that. Without an online presence, you are dead in the water.
However, you probably do have a website, and it will almost certainly have a page dedicated to your company and its staff. This is usually, and quite correctly, called the "About Us" page, and depending on the type of business you're in, it can be one of the most important pages anyone can visit.
In advertising, marketing, and design, this page must be executed exceptionally well. If the content isn't there, you will lose prospects, and in turn, lose money. And yet, so often this is a page that is given very little attention. The "What We Do" page, that gets the bulk of the focus, because that is the product. The "Contact Us" page also gets highlighted, because that's your CTA, or Call To Action.
It should be strongly noted that ignoring or marginalizing your "About Us" page is a major mistake. Why? Well, the purpose of your agency website is not only to show people what you do, but also why you do what you do. That foundation is built upon the people and principles of the company.
Guess what? That foundation is found in the "About Us" section. So, here is a checklist of what that page should contain, and what it shouldn't.
BE GENUINE
This is your chance to show the world who you really are, as a collective and as individuals.
In advertising agencies, the work produced is the product; ergo, the people who create that work are vitally important. Your "About Us" page should feel genuine, without feeling forced or throwaway. What is your mission? Ask yourself – what is the one thing, above all, that we want people to know about our company?
Use that as your theme, and build upon it.
DON'T BE GIMMICKY
"Wouldn't it be funny if we all dressed up like our favorite superheroes? Or better yet, we all dressed like the CEO of the company, because we all believe strongly in his values?!"
Stop right there. Gimmicks like this are a barrier to truth. People visit the "About Us" page because they want to know more about the people, the place, and its values. What separates your agency from the others? What do you strongly believe? How did this agency come together? By making a gimmicky page, you are making people work much harder to find out what they came for. In fact, you may just look like you're messing around.
BE CONCISE
There is a temptation to let everyone chime in on what is important to this page. And, because too few people value the page, it's usually allowed to flourish. In those instances, you have your viewer scrolling for an eternity. They were once interested, now they are clicking out and losing interest. You must craft the words on this page to have an impact, and to be concise. You can't tell your agency's life story here; boil it down to what is important.
DON'T BE ALOOF
Some people are so focused on keeping this page short and sweet that it loses all of its character.
Yes, be concise. But do not be so concise that the page becomes a list of bullet points, and reduces each team member to a photo and a name.
BE CREATIVE
If you are in advertising and design, you can afford a little levity, wit, or bravado here. Now is the time to break down barriers between your agency, and potential clients. You can do this with design, images, words, video, sounds, or all of the above. Stuffy and straight is for accountants. You are dealing in creativity; show some.
DON'T BE RIDICULOUS
Whilst it is important to be creative, overshadowing the message with bells and whistles is not going to help your case. You want to impart the best of your company here, but going hog-wild could scare off a lot of clients. There is a time and a place to get crazy, and this is not it. By all means, have fun with the page, but let the work speak for itself in the portfolio section.