The Biggest Mistake You Are Making on LinkedIn
A Look at LinkedIn Invitations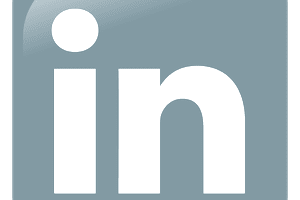 LinkedIn is an incredibly powerful tool for growing and maintaining your professional network.
Yet based on my experience, people consistently make a fundamental error that hinders their efforts.
And it is in the way they send invitations through LinkedIn.
When you send a generic invitation without a customized message, the likelihood of that request being accepted is much lower, hindering your ability to to build out your network.
I know.  I have 686 unanswered invitations sitting in my LinkedIn inbox.
I'm sure I'd love to connect with many of those people.  And that I'd benefit from most of those connections. But I genuinely have no idea or recollection as to who the people sending the invitations are.  Some are certainly unsolicited invitations from people I've never met or done business with.
Others are likely from people I have met or done business with or have been referred to me for legitimate reasons.  But I'll never know because they sent generic invitations that did not explain the nature of our previous interactions or a referral from a trusted colleague.
To be sure that your connection requests are not ignored, dismissed or deleted, simply follow these tips:
Always Include a Personalized Invitation  This step is important.  And I've been tripped up by it before when sending invites.  If you search for someone and see their name in the search results returned, do not just click the "Connect" button.
  If you do, a generic invitation will be generated.
Instead, be sure to click on the person's name to be directed to their profile.  Once on that screen, it is safe to click on the "Connect" button, which will bring you to the template to type in a personalized message.
In your message make it easy for the recipient to place you, using context clues like shared experiences, a personal referral or an event you both attended.
Remember that LinkedIn limits you to 300 characters - so be concise.  One way to save space is to delete the "I'd like to add you to my professional network on LinkedIn" language that pre-populates the message, as that is implied by sending the invitation.
Think Carefully About Your Subject Line  Be sure to use words in the subject line that serve as  an attention getting device for the recipient.  Think of it as the headline that will entice the reader to want to open the message and find out more about you.  If the invitation is never opened, your chance of making the LinkedIn connection is zero.
Keep Your Profile Picture Updated  If you are sending a connection invitation to someone you met at a conference, business meeting or social event, a current profile picture may be the key to unlocking the potential LinkedIn connection.  Having an up to date picture will make it easier for the recipient to recognize you - even if they met dozens of people at the event and failed to remember your name or get your card.
Don't Invite People You Don't Know  As LinkedIn advises, don't send invitations to people you don't know well.  Not only is the offer likely to be ignored, but you will lose your ability to send an invitation in the future, unless you include the person's email address.
Once Connected, Follow Up the focus of the article is avoiding a mistake when sending an invitation.  Another common mistake is to feel the job is done once the connection is made. To the contrary, making  connection marks the starting point of your professional relationship on the LinkedIn platform.   Checking your LinkedIn account daily will help you get to know your connections better and track their professional growth.
Following these steps will maximize your chances of garnering new LinkedIn connections and help you avoid a common mistake made by users of the platform.  And following up after the invitation is accepted will make all of your connections more valuable.
+++
If you need to update your LinkedIn profile, check out this article.