Texas Ranger Job Information
Salary, Education Requirements and Work Environment of Texas Rangers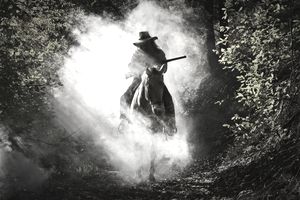 Among organizations in the United States, few are better recognized or well-known than the Texas Rangers. No, I'm not writing about the baseball team once owned by George W. Bush, but the legendary group of lawmen.
Brief History of the Texas Rangers
The Rangers have a long and storied history. According to the Texas Ranger Hall of Fame and Museum, Rangers trace their lines prior to Texas' war for independence, when the state was still part of the newly-formed nation of Mexico.
While every U.S. state besides Hawaii has a state police organization, Rangers are unique among law enforcement. Unlike the police forces that evolved in the United States and United Kingdom, the Rangers grew from a small company of men commissioned to go on ranging missions in order to protect settlers from raiding parties.
The groups would form, dissolve, and reform over the years, but always with the mission of protecting Texans across the state. The Rangers provided protection and enforcement when it was sparsely available otherwise, and their specific skills proved useful in tracking and taking down some of the Old West's most notorious outlaws, including the infamous criminal couple Bonnie and Clyde.
In the mid-20th Century, the Rangers were merged with the Texas Highway Patrols into the newly-formed Department of Public Saftey. Since that time, the Rangers have made their name as the elite arm of Texas state law enforcement.
What Do Texas Rangers Do?
The Rangers serve as the state's criminal investigative arm, similar to other states' bureaus of investigation. In a sense, they are Texas' version of FBI special agents. According to the Texas Department of Public Safety, Rangers are responsible for the investigation of major crimes, such as rape, murder, fraud, missing persons, threats against the governor and state officers, and corruption of public officials.
Texas Rangers also have several specialty units, including hazardous device and explosive ordnance disposal, border security and reconnaissance, SWAT teams, and crisis negotiators.
The primary function of the Texas Rangers, though, is criminal investigation. They typically wear plain clothes and are often easily recognizable by the silver star they are required to wear on their shirts.
Education And Skill Requirements for Texas Marshals
To become a Texas Ranger, you must have at least 8 years of prior law enforcement experience. This means you need to become a certified police officer before you can even consider becoming a Ranger.
It's not enough just to have been a police officer, though. Even with 8 plus years of experience, the Rangers only select new members from the ranks of the Texas Highway Patrols. In short, to be a Ranger, you must first be a state trooper.
Job Growth and Salary Outlook for Texas Rangers
The market for Texas Rangers is extremely competitive. The agency's own website flatly states they don't recruit because they don't have to.
The interest in the job is so high that the Rangers are highly selective. If your goal is to become Ranger, it will take a great deal of patience, hard work, and dedication.
Is a Career as a Texas Ranger Right for You?
It's considered a source of pride and honor to be selected to work as a Texas Ranger. It's also a difficult process to land the job. Rangers work in tough climates and may investigate horrendous crimes. You'll need to be prepared to use your mind and work hard to just to qualify, but you may just find that it's the perfect criminology career for you.