Academy of Television Arts & Sciences Foundation Summer Internship Program
Television Internships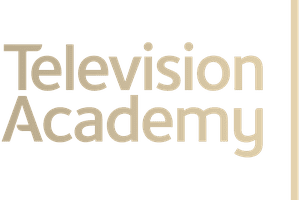 In 1946 television was born and one month later The Academy of Television Art & Sciences came into existence. The Academy is a nonprofit organization that works to advance telecommunications arts and sciences and foster creative leadership in the telecommunications industry. The Television Academy held its first annual Emmy Awards ceremony in 1949 which was the first organization designed to recognize excellence in television programming.
Each year the academy offers qualified, full-time students pursuing bachelor or graduate degrees at colleges and universities in the US an opportunity to get "hands-on" experience and an in-depth exposure to professional television, techniques, and practices.
Television Careers
Careers available in the field of television are varied and there are some enormous opportunities for students who are interested in this kind of work. It is also a very competitive field due to the excitement and illusion of glamor that often goes along with careers in the entertainment industry in general. Gaining experience through internships and developing and maintaining networking contacts is key and can really make the difference in eventually getting a break in this industry.
The website includes a list of all the internship categories that students have to choose from when applying for the internship. The categories on the website also give an overall description about what each includes which provides students with a basic understanding of careers available in the industry.
Applicants should carefully check the detailed instructions for applying for each type of internship (some internships require essays, videos, portfolios, etc., be submitted with ​the application.)
Eligibility
College seniors are eligible to apply. Students who have completed college or grad school are not eligible.
Deadline to Apply
Postmark Deadline: Mid-March (Please check website for specific dates.)
Benefits
All positions with The Academy are 6 to 8 weeks and all interns receive a $4,000 stipend. Interns are responsible for their own housing, transportation, and living expenses.
How to Apply
Application materials are available online.
The application process is stringent and only students who are serious about applying should take the time to do so. In addition to a cover page that includes basic information about each applicant, The Academy requires a 300 – 400 professional statement that discusses professional goals and where the applicant explains his/her choice of category along with a description of their understanding of what a professional does in that category. In addition, two letters of recommendation (one academic) and college transcripts must be included with a resume.
Non-US citizens are accepted as long necessary paperwork that includes an INS work authorization permit or a CPT letter is submitted on time.
Questions
Contact the Education Department at (818) 754-2800.