TED Talks Model Storytelling, Authority, and Building Trust
Why People Love TED Talks and What Marketers Can Learn From the Best Talks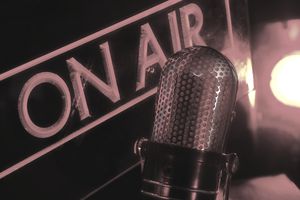 This article explores ideas related to presentation quality and the attributes of both speakers and their chosen approaches to communication.  
Siman Sinek talks about a circle of safety in what we consider our "tribes" in the workplace.  Trustworthiness and authentic authority are two attributes that are associated with the overall superior performance of presentations accompanied by whiteboard illustrations.
 Sinek's work on trust informs the creation of marketing messages.
Do Consumers Know Who to Trust?
Simon Sinek has one of the most watched TEDx Talk presentations​​, and he has a knack for creating messages which with audiences resonate.  Sinek thinks and speaks a great deal about communicating messages, and one of his key tenets is the importance of trust. 
"As the view count on my TEDx talk grew, the demand for finding one's 'Why' expanded. That, in turn, created a greater demand for me, and played a significant role in catalyzing my career.  As demand for me grew, I started to meet people who told me things that resonated with me—they'd tell me their 'Why'. And for that reason I was drawn to them. But some of them didn't want to be my friends or share my cause. They only wanted something from me. Ultimately, I didn't know who to trust."
It's Not About the Data Visualization
A trend to improve the technological capacity for data visualization is placing the emphasis on the applications and the glitzy way that data can be made more attractive, easier to read and interpret, and be integrated across platforms.
 Consider the following:
It is not surprising that Cybertrend Magazine, a periodical focused on technology for business, ran a two-page article in the March 2015 issue that was all about PowerPoint TIps. The major sections of the article entitled Add Charts and Graphs to Your Presentation included: 1) Create a Basic Chart of Graph; 2) Save and Manage Chart Templates; 3) Highlight Important Data in a Chart; 4) Insert a Chart Linked to Excel; 5) Edit and Add Labels; 6) Adjust Style and Text; 7) Modify Data in an Existing Chart, and 8) Add Animation.
The same issue of Cybertrend Magazine ran a second article, entitled See the Big Picture: How Data Visualization Tools Are Impacting BI and Analytics. The premise underlying this article is that people can see patterns and trends more readily in data that is presented in a visual format than they can when looking at reports that are filled with numbers.  In fact, ​business intelligence and analytics software solutions are being designed to recommend the optimal visualization type for the set of data being utilized.
Boris Evelson vice president and principal analyst at Forrester Research, claims that data visualization is a key part of the leading analytics and business intelligence platforms:
"[Data visualization is seen] as an integral part of agile, self-service BI" Boris Evelson, Forrester Research. 
Cindi Howson, Research Vice President at Gartner, a leading information technology and advisory firm, emphasized,
"I don't consider [data visualization] optional, and for organizations that lack this module in their toolkit, they'll be at a competitive disadavantage…When data is presented graphically, we retain that information better than when it's presented as a dense page of number" Cindi Howson, Gartner.
One is led to believe that a message can be effectively relayed by using the types of sophisticated technology enthusiastically discussed above. However, stepping out of the technological environment and into ​the personal arenas of customers provides the perspective needed to understand what is needed in marketing messages that must include data. One is left asking what is accomplished by using a whiteboard to convey a marketing message that is not accomplished when PowerPoint is used to convey the same content.  
Sources: 
CyberTrend Magazine: Technology for Business, 13 (03).  Cybertrend.com.
Morgan, N. (2014, September 9).  Which is better - PowerPoint or a flip chart?  Forbes.
Riesterer, T. (2014).  Whiteboard beats PowerPoint as ​persuasive storytelling tool.  Corporate Visions. CMO.com.