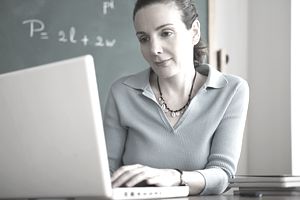 When writing a resume, it is helpful to review resume examples that are related to your occupation. Your resume should reflect the latest trends in resumes for your field – including the format, as well as what you choose to include, and how you include it.
In the competitive field of education, you will want your resume to stand out, and highlight your ability to learn and grow in the current environment.
Here is a list of teacher and other education-related resume examples to use to get ideas for your own resume. The list includes resumes for early childhood education, teaching abroad, and related positions such as camp counselor and librarian.
Also read below for tips on how to write a teaching/education resume.
Tips for Writing a Teaching/Education Resume
Highlight your education and credentials. Teaching jobs usually require specific degrees and certifications, so be sure to highlight your education. Include an "Education" resume section towards the top of your document.
Include all relevant teaching experience. Remember to list relevant teaching experience if applicable. If you have limited teaching experience, include volunteer positions and co-curricular activities that involve teaching in some way.
List accomplishments, not duties. Rather than listing your duties for each job, include a list of your greatest accomplishments.
For example, you might mention that you helped improve student test scores, or include information or quotes from your supervisor's evaluations of your classes. If you received an award or commendation from your school, mention this. Whenever possible, include values to numerically show your successes.
For example, you might state, "Developed and implemented new math curriculum, resulting in 48% improvement in state test scores."
Tailor each resume to the job. If you are applying for several different positions in different teaching environments, make sure that you tailor your resume to each job opening. You will want to highlight different aspects of your experience, depending on the specific requirements of the position available. Read the job posting carefully, and make the connections between your experience and the requirements of the position very clear in your resume. One way to do this is to include keywords in your resume from the job listing. Look for important words in the job listing (including qualifications, skills, etc.) and include them in your resume to demonstrate that you are a good fit for the job.
Consider the format. You may find that different formats are more appropriate, depending on the position you are applying for (or your work history). Keep an open mind, and don't be afraid to try a more updated look for your resume. As long as you include all the relevant information, sometimes a different look can be what makes you stand out from the rest of the applicants.
Use examples. Use these resume examples to get an idea of what information to include, how to highlight your most relevant experiences, and how to format your resume. Then you can personalize it based on your own information.
Edit, edit, edit. Be sure to thoroughly edit your resume, looking for any spelling or grammar errors. Also make sure your formatting is consistent – for example, make sure you use the same style of bullet points throughout your resume, and the same size font for all of your section headings. Employers want professional, polished resumes.
Teacher / Education Resume Examples
Resume Types and Templates
Also review the various types of resumes, including functional, combination, and targeted resumes, as well as resume templates you can download to create your own resume.
More Resume Examples
More free resume examples that fit a variety of employment situations. These sample resumes and templates provide job seekers with examples of resume formats that will work for almost every job seeker.
Cover Letter Examples for Teachers
Review these examples of cover letters for teachers to get ideas for your own cover letters.
More Sample Cover Letters
Cover letter samples for a variety of career fields and employment levels, including an internship cover letter sample, entry-level, targeted, and email cover letters.
Read More: Teaching Skills List for Resumes & Cover Letters | Teaching Interview Questions & Answers