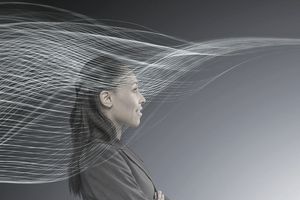 "Change is changing." These words from noted management guru and academic, Gary Hamel, reflect his assessment that exponential change is so pervasive in so many areas of our world that it is truly challenging for us to comprehend the scale and impact of this change on our lives, businesses, and careers. How is change impacting our firms, our careers, and our work as managers and leaders?
What's Different About Change Today?
The short answer to the headline question is speed and scale.
Things are moving faster and the impact is felt on a broader scale than what we experienced in prior decades. 
A number of interesting data points amplify the speed and scale of change in our world:
The life expectancy of our largest businesses has shrunk to less than half of what it was just two decades ago.
Forecasters suggest that 75 percent or more of the current 500 largest public companies will be displaced by the middle of the next decade. Instead of being replaced by like-kind firms, these disruptors and new market giants will be born of digital DNA. (Think: Google, Amazon, Facebook, and Uber.)
The Internet of Things (IoT) where devices armed with sensors and interacting with other devices or cloud-based software, is expected to grow from approximately 10 billion devices to over 30 billion devices in just a few short years.
Advancements in artificial intelligence, machine learning, 3D printing and the integration of technology with biology and robotics are all beginning to impact our lives, businesses, and industries. 3D printing alone has the potential to alter the global supply chain for firms and industries in just a few short years.
Technology Gets the Headlines but Other Forces Are at Work
Advancements in technology and interesting new firms boasting the latest gadgets and apps dominate the mainstream news. However, other powerful forces are in play as well, impacting our societies, economies and of course our industries, firms, and careers.
An aging population in most developed countries on the planet will reshape everything from health care to government social programs. Entire sectors of firms will emerge to offer products and services for an aging population. In Japan, engineers are experimenting with robotic caretakers to support the elderly for many common household tasks.
The emergence of billions of people from poverty to what is defined as a lower-middle class in China, Africa and areas in the Far East that many of us might struggle to find on a map will create mega micro markets with huge economic power.
Issues around sustainability and environmental impact loom large in all parts of the globe.
Global trade flows, a current hot social topic, will continue to grow as firms in one region strive to serve or invest in fast developing new markets.
Geopolitical instability is likely to remain a material issue, creating new risks and challenges for managers and leaders striving to extend their businesses around the globe.
All of these forces combine with technology to create a fascinating, incomprehensible fast-moving rate of change in our world. No sector, industry or vocation is immune, and yet we as managers and leaders are still operating with the same hardware and software in our bodies and brains as our predecessors from slower-changing eras.
Learning to survive and thrive in our firms and in our careers in this era of change is the issue of our time.
Three Coping Approaches for Managers and Leaders
We are naturally wired as humans to respond to sudden, unexpected changes in the environment with our fight or flight reflexes. Unfortunately, this response overwhelms our slower, logical thinking brain, eliminating the opportunity for creativity and deep thinking and problem-solving.
Our core need is to help our team members evolve their response from fear in the face of change to one of opportunity or discovery. Easy words, but admittedly difficult to rewire tens of thousands of years of human programming with a short suggestion list. Nonetheless, here are three approaches which can help you and others curtail the fight or flight response and seize upon change as an opportunity.
1. Teach your team to start actively looking for change. One product marketing manager concerned about her team's myopic view of their industry and customer world slashed budgets for travel to industry events and reallocated those funds to attend seminars, workshops, and trade shows in marketplaces completely unrelated to her firm. The team members were challenged to act like anthropologists and bring back observations, insights, and ideas based on the issues, technologies and business approaches they discovered in these events. A process of content curation and subsequent "ideas to actions" experiments led to new product ideas and new industry partnerships.
Help your firm and team members change the view and put them in charge of seeing changes in faraway places and markets and connecting those changes back to their own customers and industries.
2. Foster a workplace environment that does more than give lip-service to experimentation. The problem in our working lives with experimenting is that experiments fail and failure is never viewed positively by our bosses and peers. This is both a leadership and a cultural issue on your team and in your firm. If you use the words, "we encourage experimentation," you must constantly reinforce the right behaviors when experiments fail.
One senior leader encourages her team to talk about experiments in phases, with the lessons learned in one phase supporting the development of the next hypothesis and next phase of the experiment. She encourages team members to celebrate the milestones with "lunch and learn" sessions where the lessons learned are shared across the team. Additionally, she requires team members to archive the lessons learned and approaches in a knowledge repository for all to view and access as a means of developing an institutional memory. This latter step supports learning and minimizes future missteps or redundant activities.
3. Study and learn from the change leaders. A CEO was concerned that the firm he had just signed on to lead had grown comfortable operating in the middle of the pack of competitors serving their industry. The firm's key performance indicators, including growth and profitability, were average, and alarmingly, his firm's portion of revenue from new products and services was significantly below the industry average.
After leading a few business review meetings where it was apparent that nothing new was under consideration, he introduced his own new idea. He asked his core managers to identify firms outside their industry that were clearly leading the charge in their markets with unique capabilities. The firm identified Zappos, the shoe retailer for customer service, Baldrige award winner, Pal's Sudden Service for operational excellence, Amazon for their innovative approach to data and information technology and the Mayo Clinic for excellence in practicing team medicine and for serving their customers.
He divided his managers into groups, requested that they add staffers from their various areas and sent them out to study these firms and their practices and bring back ideas that these studies triggered on improving some part of their firm. After the initial reluctance with this unusual assignment, the team efforts took on a life of their own, with several visiting the firms they were studying to learn firsthand how things worked.
After a few cycles of research and visits, he encouraged the teams to pool their insights and observations and identify at least one major idea in each area to propose for adaptation and implementation in their firm. The ideas and innovations and importantly the discussions transformed the culture into one that actively sought out new ideas and embraced change as a positive. Over the subsequent three years, the firm's key performance indicators moved into the range shared by the industry leaders.
You Cannot Control Change but You Can Leverage It
Each of the examples above reflects an approach that helps people move from passive receivers of change to proactive pursuers of new ideas. While these tactics alone won't prevent an industry from falling victim to Uber or Amazon-like disruption, they help teams and firms strive to connect the dots on changes in the broader environment to their own situation. Importantly, the techniques help to get people involved in leading and implementing change and in viewing change as an opportunity to innovate.
The Bottom Line
Complaining about change is much like complaining about the weather. You cannot control it, but you can anticipate it and develop plans to mitigate it. An approach that strives to connect changes in far-away places to opportunities or threats in our own industries, firms, and careers is a positive step in learning to seize change as opportunity. As a manager or leader, it is time for you to become proactive in teaching your teams to develop the right behaviors around change.