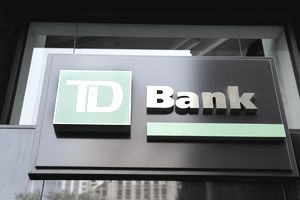 These two rewards cards from TD Bank are nearly identical: one pays a cash rebate, the other in points. But be aware: the points card pays a much lower rebate reward than the cash-back version.
Who The TD Rewards Visa Cards Are For
People who want a credit card that pays rewards.
Credit Rating Required
The Pros of TD Rewards Visa Credit Cards
Rewards program.
Double rewards during the first six months.
Low interest rate (if you qualify).
No annual fee.
The Pros of TD Rewards Visa Credit Cards
Points card pays a smaller rebate than the cash card.
The Rewards
Cash Rewards Card: 2 percent cash back on purchases during first six months, then 1 percent cash back.
Easy Rewards Card: 2 points per dollar on purchases in first six months, then 1 point per dollar.
APRs
0 percent first six months.
After the introductory period, 11.24, 16.24, or 21.24 percent, depending on your creditworthiness.
Fees
No annual fee.
Balance transfer fee: 3 percent of balance.
Late fee: $39.
TD Bank Cash Rewards & Easy Rewards Credit Card Review
These seemingly identical cards from TD Bank illustrate one of the problems with credit cards that reward you in points rather than good old-fashioned cash, namely the actual value of the points is often fuzzy. There's usually a reason for that: the points are often not worth as much as the cash. That's certainly the case here.
While the TD Cash Rewards Visa Card pays an even one percent cash-back rebate on your spending (two percent on everyday purchases for the first six months), the TD Easy Rewards Visa Card pays you back in points, one point for every dollar spent. Sounds the same, right? Unfortunately, TD's website doesn't tell you up front that one point isn't the same as one percent in cash. In fact, it's worth a lot less.
If you visit TD's online points redemption website, you have your choice of merchant gift cards. For example, a $25 gift card at Amazon costs 4,500 points. That works out to a rebate of 0.55 percent, just slightly more than half of one percent. A $50 gift card costs 6,000 points, or 0.83 percent. Better, but still a lot less than one percent. The other gift cards are worth the same, either 0.55 percent or 0.83 percent.
If you're interested in merchandise, the payoff is even worse: A Nintendo WII game system bundle costs 51,900 points, implying a retail price of $519, assuming a 1 percent rebate. I found a similar system on Amazon.com for just under $300. Rebates are redeemable after $25.
Recommendation
Take the money. When it comes to credit cards that pay points instead of cash, always read the fine print and try to find out exactly how much the points are worth. Often, as in this case, the points aren't worth nearly as much as cash. If the credit card company makes it difficult to find out that information, don't waste your time: opt for the cash or find another card.