Where to Mail Tax Returns, Tax Payments and Extensions to the IRS
A Guide to Mailing If You Can't E-file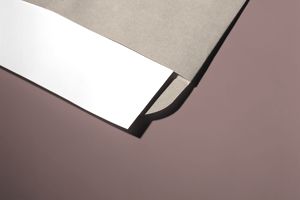 It's usually best to go the extra mile anytime you're dealing with the Internal Revenue Service, even if it feels like a nuisance and a waste of time. Always use certified mail, return receipt requested, when you're sending tax returns and other documents to the IRS. This ensures that you'll receive confirmation that the IRS actually received your documents or payment.
The Postmark Rule
Much is made of the "postmark rule"—the one that provides that the IRS doesn't actually have to have your return in hand on the due date as long as you got it in the mail on time.
It's true, although there are one or two other minor rules. Here's what the IRS has to say about it in Publication 17, Your Federal Income Tax, Chapter 1, When Do I Have to File?
"Your paper return is filed on time if it is mailed in an envelope that is properly addressed, has enough postage, and is postmarked by the due date. If you send your return by registered mail, the date of the registration is the postmark date. The registration is evidence that the return was delivered. If you send a return by certified mail and have your receipt postmarked by a postal employee, the date on the receipt is the postmark date. The postmarked certified mail receipt is evidence that the return was delivered."
Mailing Your Personal Tax Return 
Now that you know when to mail your return, you have to know where to send it. The IRS has more addresses than you might imagine because it has processing centers located around the country.
Imagine the chaotic deluge of mail that would result if every single taxpayer in the U.S. sent his return to the same location. 
The correct address depends on what you're mailing. Start with the "Where to File Addresses" page on the IRS.gov website if you're sending a personal tax return. Click on the state where you reside and you'll land on a page showing addresses for filing particular forms.
Don't be concerned if the zip codes don't match up with other standard addresses in each location. Use the ones given. The IRS more or less has its own zip codes to help sort incoming mail.
If you're filing something other than your personal tax return, these links may be helpful. The addresses for these documents can be different:
Mailing a Business Tax Return 
You can find the proper mailing address for various business tax forms at the following web pages:  
For other types of tax forms, go to the Where to File Tax Returns page at IRS.gov and use the name or number of the tax form to find the appropriate mailing address.
How to Mail Tax Returns if You Live Outside the U.S.
You can send your tax return or payment using the United States Postal Service if you're mailing it from inside the U.S. Otherwise, consider using a private delivery service, especially if you want proof that your tax return was sent on time and to avoid any glitches with international mail.
The IRS will accept the postmark date on envelopes forwarded using Federal Express or United Parcel Service, just as it does with U.S, mail, but you must use one of the following classes of service:
For Federal Express (FedEx):
Priority Overnight,
Standard Overnight,
2Day,
International Priority,
International First,
First Overnight,
International First Next Flight Out, and
International Economy.
For United Parcel Service (UPS):
Next Day Air,
Next Day Air Saver,
2nd Day Air,
2nd Day Air A.M.,
Worldwide Express Plus,
Worldwide Express, and
Next Day Air Early AM.
International taxpayers often mail their returns to the Austin, Texas service center, but depending on your situation, the address where you should send your return might differ. You can find check by using the Where to File Tax Returns, Addresses Listed by Return Type IRS.gov site.
First find the city where your tax return should be sent, then look up the street address for that service center.
Mailing Multiple Tax Returns
If you're mailing two or more tax returns to the IRS at the same time, consider placing each in its own envelope, then place each of those envelopes into a larger envelope. Mail that one larger envelope to the IRS by certified mail, return receipt requested. When the IRS opens the larger envelope, it will immediately and easily be able to sort each of your tax returns separately. 
Hand-Delivering Your Return 
If you really want to make sure the IRS gets your return without fuss, you can hand deliver it to a local IRS taxpayer assistance center. Ask the IRS agent for a stamped receipt. The agent will make a photocopy of the first page of your tax return and stamp the photocopy with an IRS "received" mark. Keep this receipt with your records as proof that the IRS has your tax return.
Or Just Do It the Easy Way
E-filing tax returns is easier than ever these days. Most tax preparation software will take care of this for you with a simple click of your mouse. You actually have to go through additional steps if you want to or have to print out your return and mail it in for some reason. You can also make many tax payments online using IRS Direct Pay.