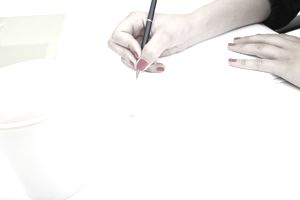 Many of the best job opportunities are never advertised, and job seekers must rely on other methods to uncover potential openings.  So how can you tap in to opportunities that are a part of the hidden job market?
1. Build a network
Networking is a critical element that will help you to learn of unadvertised job opportunities.  You need to start developing relationships with other professionals well in advance of asking for any favors.
  It will not reflect well upon you if you try to leverage a new contact's connections too quickly.  Be sure to show them the quality of your work and your professionalism.  They will be much more likely to recommend you to their supervisors and coworkers if they are impressed by your personal and professional relationships.
2. Stay informed about local businesses
You can find out what businesses are growing (and which are showing signs of decline) by paying attention to your local newspapers, magazines, and industry-specific websites.  The news items could reveal a variety of useful facts, such as a company's plan to expand into a larger office or to offer new services that would require the hiring of additional staff members.  You can also find out information about company culture, successes and failures, new product lines, and potential mergers.  This research can help you determine which employers to focus your efforts upon as you go prospecting for job leads.
3. Use social media
Let your friends, family, and professional connections know that you are considering a career move by posting on social media sites.  LinkedIn, Facebook, and Twitter tend to be the most influential sites for career seekers.  You can also join a variety of interest groups on these sites, which will put you in touch with other professionals and give you the opportunity to expand your network.
  (Obviously, you should carefully consider whether to make your search public if you are connected to current employers or coworkers on any of these sites.  Posting that you might want to work for one of your organization's competitors isn't going to win you any points at the office).
4. Target specific companies
Make a list of companies that you are most interested in working for and keep abreast of all their activities.  Monitor their corporate websites, check to see if you have connections with anyone listed as an employee, and attend any sponsored community events so that you have a chance to meet individuals involved with the company.  Also be sure to check their website's job listing page to see if there are any openings that have not yet been advertised on major job search engines.  Many companies try to avoid the major search engines if possible since they tend to generate hundreds (if not thousands) of responses from unqualified applicants.
5. Check niche job search sites
Many job seekers fail to look past the major job search sites (like Monster and Indeed).  The specialty job search sites cater to specific types of employers and job seekers, often resulting in much better matches.
  There are many specialty niche job search sites for animal career professionals (including those designed for for zoo career searches, veterinary related career searches, equine career searches, and agricultural career searches).
6. Present yourself to hiring officials
Even if you can't find a connection to recommend you to a particular organization, you should take the time to send in a professional cover letter and resume.  Be sure to identify the correct person to whom your letter should be addressed (this can usually be accomplished by viewing the company website or making a brief call to the company secretary).  If your resume impresses the hiring official you may be able to secure an initial interview and get your foot in the door.  If a position is not currently available they may retain your resume and add it to their pool of future interview prospects.