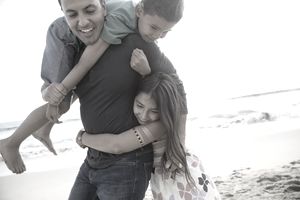 Company Overview
Symetra Life Insurance Company has been in business for more than 50 years and offers life insurance, annuity plans and benefits through its network of independent agents and brokers across the United States. The company is headquartered in Bellevue, Washington and employs 1,400 employees across the country with additional locations in West Des Moines, Iowa and New York, New York.
The Symetra family of companies under the umbrella of the parent company, Symetra Financial Corporation include: Symetra Life Insurance Company, First Symetra National Life Insurance Company of New York and Symetra National Life Insurance Company.
Symetra and its subsidiary companies have near $35 billion in assets and 1,400 employees nationwide.
The company is traded on the New York Stock Exchange under the symbol SYA. Symetra believes in giving back to the community through its involvement with more than 600 charitable organizations nationwide. Symetra also sponsors several sports events including The Symetra Tour—Road to the LPGA; The Symetra Classic held in Charlotte, North Carolina; and the Symetra Tour Championship in Daytona Beach, Florida.
Financial Stability
Symetra Life Insurance Company has excellent financial strength ratings. Here is how these top insurance rating organizations rated the company:
Company Awards & Recognitions
The Better Business Bureau  gives Symetra Life Insurance Company its "A+" rating. According to the "BISRA Report" from Bank Insurance & Securities Research Associates, for the first quarter of 2015, Symetra was the top 5 seller of fixed deferred and fixed indexed annuities through banks.
It is also listed as a top 40 U.S. life insurance company based on admitted assets by "Best's Review," Top 200 U.S. Life/Health Writers (July 2015).
Insurance Products and Retirement Services
Symetra distributes Annuities, benefits and life insurance products through a network of independent agents and brokers across the U.S. Here are some of the life insurance product offerings available through Symetra:
Term Life Insurance:  Symetra Level Term Life Insurance comes in 10, 15, 20 or 30 year terms. Premiums are guaranteed not to increase during the life of the policy. It is also possible to receive up to a 50% advance on your policy's death benefit with a $250,000 in advance. Once your term life policy comes to the term's end, you have the option to convert to a universal life policy. Safety and transportation benefits are included. For additional coverage, you can add riders for your insured children, additional term rider, waiver of premium benefit for total disability, accidental death benefit and guaranteed insurability option.
Permanent Life Insurance (or Universal Life Insurance): A permanent life insurance policy is designed to provide coverage for your entire lifetime. Symetra has several variations of the Universal Life Insurance Policy including Symetra UL-G Universal Life Insurance, Symetra SUL-G Survivorship universal Life Insurance, Symetra CAUL Universal Life Insurance, and the Symetra Universal Life Insurance (2008). Regardless of your needs, there are many policy options available to make it easier to customize a life insurance policy to fit your specific financial needs.
The Bottom Line
Symetra Life Insurance in highly rated in financial strength by four top insurance rating organizations. It has built a strong reputation within the insurance industry even though it has only been in the business a little over 50 years. There is a good variety of life insurance options available that can be adjusted to fit your specific needs. Symetra is worth considering when searching for the best life insurance plan to fit your family's financial needs.
Contact Information
For more information about life insurance and the other insurance and financial products offered by Symetra, you can visit the Symetra Life Insurance Company website or call 1-800-796-3872.