Pittsburgh Penguins - Win a Penguins Passport Sweepstakes (Expired)
Win $125,000 Cash or an Amazing NHL Prize Pack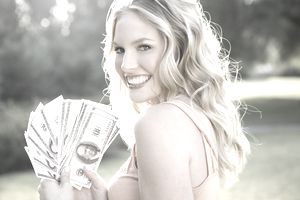 Note: This sweepstakes has expired, but you can find many sweepstakes with similar prizes on the Cash Sweepstakes List.
Description:
Pittsburgh Penguins is giving you the chance to win cash, gift cards, and tickets to see all of their games in the 2017/2018 season. Enter their Win a Penguins Passport Sweepstakes and you could win a passport, signed memorabilia, and more worth $500. Plus, you'll also get a one-in-20 shot at winning an amazing prize consisting of either $125,000 in cash or tickets to all of the Penguins' home and away games plus cash and travel gift cards to get you there.
Enter once per month to boost your odds of winning. This sweepstakes has expired.
Sweepstakes Links:
Sweepstakes Entry Form: https://pittsburghpenguins.formstack.com/forms/penguins_passport_register_to_win
Sweepstakes Rules: https://nhl.bamcontent.com/images/assets/binary/291417816/binary-file/file.pdf
Sweepstakes Homepage: https://www.nhl.com/penguins
Category:
Cash Sweepstakes, Sports Sweepstakes, Free Ticket Sweepstakes, US Vacation Sweepstakes, Mega Sweepstakes, Monthly Sweepstakes
Eligibility:
USA, 18+ and above the age of majority
Start Date:
October 04, 2017
End Date:
March 01, 2018 at 11:59 p.m. ET
Entry Frequency:
1 x monthly per person
Sweepstakes Prizes:
Grand Prize: $100,000 in cash, $20,000 in airline gift cards, $15,000 in hotel gift cards, and two tickets to each of the Penguin's pre-season home games and regular season home and away games OR a cash option of $125,000. (ARV: $125,000 or over $135,000)
1st Prize: A Penguins Passport, an autographed Penguins puck, and an autographed Penguins jersey. (ARV: $500)
Additional Comments:
20 Penguins Passports will be awarded through various giveaways throughout the season, and the grand prize will be awarded to one of those winners.