Supreme Court Rules Same Sex Marriage Recognized in all US States
New Law Recognizes all Same Sex Marriages in the United States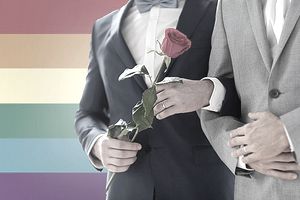 Experts are calling this the new "Summer of Love". Why? June 25, 2015 marked a historic day for millions of Americans as the US Supreme Court ruled in favor of same-sex marriage in all 50 US states. This is a huge decision that has been looming for years, and while some states have already recognized same sex marriages, now all must do so under the law (in two weeks). Full marriage equality extends the employee benefits for same-sex couples so they can begin to add their spouses and spousal children to their benefit plans.
What is changing for same sex married couples?
Now that it's legal in all states, those states that previously struck down same-sex marriage have to comply with the new law. The states where same-sex marriage was previously illegal included:
Arkansas
Georgia
Kentucky
Louisiana
Michigan
Missouri
Mississippi
North Dakota
Ohio
South Dakota
Tennessee
Texas
Now, these states must make changes to their employee benefit programs to include access to full benefits to the dependents of same-sex couples who are legally married. The benefits that same-sex couples now have access to include:
Health Insurance
If you are legally married, or plan to be soon, as a same-sex couple, it's time to talk with the human resource department about any health insurance plan coverage for your dependents. While nearly 60 percent of Fortune 500 companies already offer health insurance coverage to same-sex partners, under the new law all companies must restructure their health insurance plans to include legally married spouses and children that the employee is supporting.
Additionally, medical decisions can now be made by the married spouse of same-sex couples, which allows them to be recognized as family members.
Social Security
With the new law in place, it will be easier for same-sex married couples to obtain Social Security survivor benefits in the future. This includes the one-time payment of $225 that spouses get when one person dies, to pay for burial expenses.
According to a report from the Human Rights Campaign, same-sex married couples will also earn increased benefits, as much as $780 extra a month that normally they miss out on. When one spouse earns more than the other, the Social Security benefit could be increased to half of the other spouse's payment, which can help offset retirement living costs.
Income Taxes
Now that the same-sex marriage law is going into effect, couples who are legally married may now be able to claim "Married Filing Jointly" on their annual income taxes. This can equate to hundreds of dollars saved in taxes from those who have had to file separately in past tax years. It's recommended that married same-sex couples update their tax deductions to make sure they are paying enough in each year, to avoid tax penalties.
Health Care Exchanges Get an Update Too 
This ruling came just after Obamacare was voted to stay by Congress. Health care will still be managed under the Affordable Care Act, which protects those same-sex couples who already have access to health insurance and government subsidies that make it more affordable. The Healthcare.gov website has already been updated to reflect these changes, which advises that same-sex couples may now be eligible for lower premiums as a result of this new law.
Same-sex married couples will be required to identify as "married" when completing the questionnaire on state marketplaces.
In order to be considered eligible for same-sex benefits, you must document your relationship with your employer. How? Provide a marriage license from your state. If your employer does not already recognize same-sex married spouses, they will have to comply with the law and provide equal access to health benefits now.