Suitable Work Requirements for Unemployment
Information on What is Considered Suitable Employment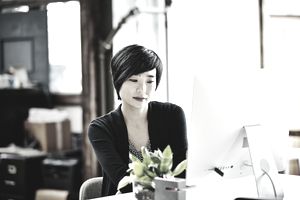 Many states require unemployed workers to accept "suitable work" (also known as "suitable employment") if they receive a job offer.
The definition of suitable work varies from state to state. However, in general, what determines suitable work includes pay, working conditions, health, work skills, and commuting distance.
Read below for more detailed information on suitable work requirements, how to find information on your state's rules, what can happen to your benefits if you turn down a job that fits the definition of suitable employment.
Suitable Work Requirements for Unemployment
What is considered suitable employment varies from state to state. However, generally speaking, suitable work refers to a job that offers wages comparable to your recent employment and duties that fit your education level and work experience. Other factors include commuting time, as well as any potential health or safety risks to the job.
Some states define suitable work as anything related to any secondary skill you have, even if the work is not directly related to your previous experience. For example, in New York, suitable work is defined as a job within one hour's transportation, within 80% of the claimant's previous earnings, and where the pay is the prevailing rate for that work. In addition, suitable work in New York is defined as a job for which you are reasonably fitted by training and/or experience. It therefore doesn't matter if the job perfectly fits the duties of your previous job.
Other states consider even more factors when defining suitable pay. In California, the unemployment office also considers "the degree of risk involved" in the job, as well as factors such as the person's physical fitness, his experience, prior earnings, and length of unemployment.
After a certain amount of benefit weeks, some states expand the definition of suitable work.
For example, after a certain number of weeks, suitable work might then include any work that you are capable of performing whether or not you have any experience or training (so long as some sort of training is provided to you).
Suitable Employment Requirements for Extended Unemployment Benefits
In some states, the criteria for recipients of extended unemployment benefits is much stricter that for those collecting state unemployment benefits (Regular UI). For example, in some states claimants may have to accept any job where the work is within their capabilities, the weekly wages for the work exceeds the claimant's extended weekly benefit amount, and the pay is above the minimum wage.
However, there are currently no unemployment benefit extensions being offered, so these rules do not apply.
Exceptions to Suitable Work Requirements
There are exceptions to suitable work in some states. For example, in some locations, union workers who are registered with their local union hiring hall are exempt from suitable work requirements.
Check With Your State Unemployment Office
Failure to accept suitable work usually mean that your unemployment benefits will be terminated, so it's important to know the definition of the term.
Because the definition of suitable employment varies by state, it's especially important to know your state's specific rules about suitable work.
Check with your state unemployment office for the suitable work requirements for your location. Look at your state's unemployment office website for more information. You can usually find information online about suitable employment in the Frequently Asked Questions section.
If you are struggling to find information on your state unemployment office website, visit the office in person or contact the office via phone or email. You can usually get information about the location of the office, the phone number, and any email addresses under the "Contact Us" section of the unemployment office website. However, it is often hard to get through to an unemployment office over the phone, so online or in person is usually best.
More About Unemployment and Work: Unemployment Job Search and Work Requirements | How Taking a Temporary Job Impacts Unemployment