7 Things Successful Nonprofits Do On Pinterest
Great Images and Consistency Pay Off for Charities That Pin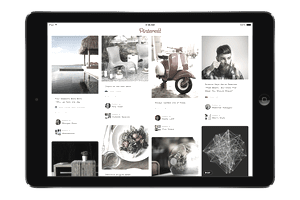 Only a few years ago many nonprofits were saying Pinterest what? Today, Pinterest is a household name, and charities use it regularly to promote their causes and even to raise more money.
With an emphasis on eye-catching and beautiful photos, Pinterest is perfect for nonprofits who want to use images to tell their stories and show how they make a difference. 
So what does it take to be successful on Pinterest?
Here are seven actions that successful nonprofits take on Pinterest.
1. They Invest Time and Resources.
It takes a lot of time to be successful on Pinterest. Prolific Pinners spend their time:
Finding or creating great images.
Linking properly to a website or blog post.
Writing a creative caption with one or two hashtags.
Evaluating Pinterest analytics to find out the best time to pin. 
Great Pinners also budget time to learn more about how to use Pinterest, including webinars, podcasts, and articles.
2. They Use Great Images.
This is the #1 rule of Pinterest – use great images. There is no shortcut. Pinners love colorful and compelling images. So your nonprofit should collect, create and curate fantastic pictures.  
That's still very general plus experts disagree about just what makes a great image for Pinterest. What works on Facebook might not be so hot on Pinterest. For instance, some research has indicated that images with faces don't work as well as images of things.
However, one of the hallmarks of great Pinterest images is that they appeal to your particular audience. I'm guessing that people who are interested in your cause probably do love to see faces, although they might prefer objects when they look for things they may want to buy or make. Make sure that any advice about any social media has to do with charitable causes, not commercial interests.
Generally, great Pinterest images for your nonprofit should have these characteristics:
Visually compelling
Tell a story
Create an emotion
Have clever and short captions
Are interesting to YOUR audience
The best way to get a feel for what works on Pinterest for nonprofit audiences might be to do a lot of browsing on the Pinterest pages of other charities. Some that I particularly like include Best Friends Animal Society, Save the Children, Save the Chimps, and No Kid Hungry.
3. They Pin Regularly.
Successful Pinners pin at least once per day. They space out their pins for more exposure, rather than pinning 10 pins at once.
There are many tools available to manage your social media, including Pinterest. But, some newer applications work specifically for Pinterest. 
Before you use a scheduling tool, though, practice a lot with Pinterest so you get the feel for how it works. First-time users are often daunted because Pinterest seems so different than more familiar platforms such as Facebook and Twitter.
4. They Pin Videos.
Did you know that you can pin videos directly from YouTube and Vimeo onto Pinterest? You can!
If you have video content to share or a YouTube/Vimeo channel, you should be using Pinterest to get more views.
If you're not creating your own videos, find out how to use video to fundraise.
While Facebook remains the king of website referrals, Pinterest drives more traffic than Twitter. For instance, many YouTube stars rely on Pinterest to get views and more subscriptions.
5. They Follow Lots of People and Other Nonprofits.
Successful nonprofits on Pinterest follow other nonprofits, associations, business partners, donors, foundations, and individuals. Pinterest is not like Facebook where business accounts cannot interact or follow individuals.
To find users, use the Pinterest Search bar. Remember that you have to create an account with Pinterest before you can go very deep into the site. To find charities, type a name into the search bar or follow the Pinterest button on their websites.
Expert tip: Select one or more Pinners that are similar to your organization and that have great boards or pins, and see who they follow.
Note that you can follow specific Boards – you do not need to follow the Pinner's entire account (this is helpful if they have a ton of Boards).
You can also discover trending and Popular Pins to see what is trending on the site and see if it relates to your organization and your audience.
6. They Interact with Other Users.
Don't just broadcast on Pinterest, interact. Social media should be social after all. Repin, like, send pins directly to your followers, and comment on pins from other organizations.   
Mention individual Pinners in the caption of a pin by typing the "@" symbol and then their user name. They will receive a notification, and you will get extra Pinterest karma.  
7. They Repin Strategically.
Did you know that more than 80% of all pins on Pinterest are repinned?
To accomplish your nonprofit marketing goals on Pinterest, you should not just repin other people's content. You want users to find out about your organization, stories, and impact.  Consistently send reader them to your website, your videos and your blog posts for more information.
When repinning, do so strategically. Find out what appeals to your audience. What do they want to learn more about? What moves them? What interests them? Find pins related to those topics and you will be a Pinterest hero. The goal should be to become a go-to resource and expert about your particular cause.