Student Manager: Path to a Career in Sports Business
How Being a Manager Can Start a Sports Career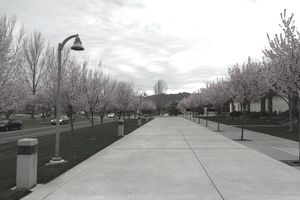 If you are a college student, there is a golden opportunity to gain valuable experience in the sports industry.  And the opportunity is right on your campus, in the athletic department: student manager for a team.
ESPN's Dana O'Neil wrote a piece focusing on the role of student managers in men's NCAA basketball programs. Her look at this role includes information on how competitive it is to land one of these coveted roles in a high-profile program, the day-to-day aspects of the role and the sacrifices and benefits for the students who take on these positions.
Spurred on by her article, here are some reasons to pursue (or encourage college students you know who are interested in sports careers to pursue) these positions on campus:
You Will Have Fun. It will be hard work, too. But if you are passionate about sports and want to work directly with established industry professionals, it is hard to imagine that there is a place that would be more fun to work than with a team on your campus.
You Will Work Under Pressure. But it won't all be fun and games. For the coaches and players, the games are of paramount importance. And the coaches sweat every detail in preparation 365 days a year.  Their expectations of managers - as detailed in O'Neil's piece - are high. Working in this environment can give you a sense of work in the "real world" - far beyond what the college jobs most other students take will offer.
You Will Learn. You'll learn how to work with others. You'll learn about office politics.  You'll learn about time management. You'll learn about attention to detail. You'll learn how interconnected and small the world of sports is. You'll learn to fail - and take responsibility for it. You'll learn about thinking long term. You'll learn about the sport you are managing.  And the list goes on.  But be certain: you will learn.
You Will Make Connections. The years you spend working closely with coaches, administrators, other managers and student-athletes will be part of the aforementioned fun. But it will also be the start of your professional network. As the people you work for and with move on to exciting new endeavors, you will always have a connection to each of them.
You Will Have Experience. When you graduate, if you choose to pursue a career in sports you will have a great head start. But even if you move toward positions outside of sports, the resume and experiences you will be able to communicate on your resume and in interviews will have the potential to help your career.Keep in mind that 
Ms. O'Neil's article was specific to top basketball programs. But similar positions exist across different sports at most schools. And schools at all levels - Division II, Division III, NAIA , Junior College- use students in supporting roles for teams.
A personal story: my brother was a student manager for the basketball team at Villanova under Rollie Massimino 1988-1992.  While he did not pursue a career in sports, he still benefited from the experience and looks back on it fondly. Interestingly three of the other student managers he worked with did pursue sports careers. To illustrate the kinds of careers student managers can go on to, here are brief bios on them:
Sean Ford is USA Basketball's Men's National Team Director. He worked at the University of Cincinnati, Georgia Tech and the University of Massachusetts before starting at USA Basketball in 1999.
Paul Molinari is Associate Head Coach at Fairmont State University. Previously he was an assistant coach at Wichita State, Cleveland State, and Winthrop. 
Brett Gunning has also been in coaching for the last twenty years as an assistant at Hofstra and Villanova, before moving to the NBA where he has worked in player development and as an assistant coach for the Houston Rockets and most recently as an assistant for the Orlando Magic.
As a follow up to this article, here are interviews with USA Basketball's Sean Ford and a current student manager.