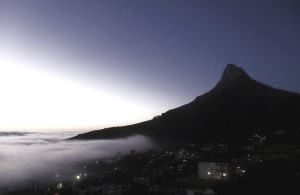 Competing in the global marketplace can be an intimidating undertaking for the aspiring entrepreneur or independent business owner. But the import/export game is no longer just for the "big boys." Whether you are a one-person service shop or a multi-billion-dollar manufacturing company, going global is a matter of survival. Where do you start?
Begin by adapting the skills, interests and resources you already have.
For instance, when I first decided to try exporting specialty food products, I had already learned how to export specialty cleaning products while working for a manufacturer. This knowledge was clearly transferable. I chose food exporting because I love to eat -- doesn't everybody? -- and I knew intuitively that there had to be an overseas market.
I prepared by reading about 25 books on the subject, examining online resources and then took the plunge. My first sales call was to a local branch office of a major Japanese trading company that had headquarter operations in Tokyo. I set up an appointment with the manager of the food division, sold him on my line of cookies (the classic Maurice Lenell!) and the rest is history. Up until that point, I had never made a sales call to a Japanese person, never sold a food item in my life, and truly had no idea of what I was doing. But the point is that you must learn exporting the hard way -- by doing it.
Before you begin your export journey, you must first have the basics in place: time, nerve, imagination, capital, energy, knowledge, determination. If you have these, you're halfway up the hill. If you want to reach the top (as shown), you implement the following 10-step action plan:
1. Conduct detailed market research (study business climate) to determine if there is a need for your product or service.
This measure will also alert you to possible barriers to entering your target market.
2. Package your product or service so one can see that yours is notably different from that of others. If you think there are no competitors, you didn't research enough. Keep digging.
3. Size your product or service according to the needs of the foreign market. In other words, listen to your customers! If all your customers tell you your offering is too large, then size it to their liking. If you give too many choices, it can also be confusing.
4. Determine the size of the market you are entering. Any major advertising agency or market research company in the foreign country where you wish to do business can make market predictions.
5. Participate in industry-wide trade shows.
6. Consider forming a partnership, strategic alliance or joint-venture with a reputable firm in the country where you wish to do business. Think long and hard about whom you appoint. A native partner knows his/her country better.
7. Develop attractive four-color printed or e-brochures -- preferably bilingual -- which give all the detail on your product or service.
8. When customers inquire, know the basics about your product or service and respond swiftly with accurate answers.
If it's a product, inform the customer about production capacities, production facilities, product quality, timing of supply, packaging, transportation and price. If it's a service, describe your area of special expertise (for example, a global marketing communications program), clients served, turn-around time, applicable fees, credentials and any other important background information.
9. Practice patience and always assume that, if something isn't working, you are not trying hard enough. Keep trying, but use a different approach to achieve the targeted result.
10. Regularly visit customers who are involved in your business transactions. Personalize your relationships and be prepared to yield and compromise when needed.
Don't think for a minute that mastering the 10-step action plan is a sure ticket to the import/export marketplace.
But if you develop all of these capabilities before you go global, your chances for success overseas will certainly improve.
Photo courtesy: stock.xchng