6 State Tax Amnesty Programs
State Programs That Will Waive Penalties if You Pay Your Back Taxes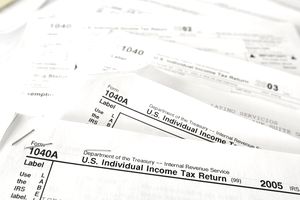 Amnesty is defined as a governmental act of pardon or a governmental decision not to punish a person or a group of people.
Under a tax amnesty, the state provides a time period when people can file late tax returns and pay off any outstanding tax debts without penalty, and it's a great way for states to raise some immediate revenue. Amnesties seek to solve three types of tax problems:
Late tax returns. The state typically waives late filing penalties as long as past due tax returns are filed during the amnesty period.
Taxes owed. The state typically waives late payment penalties (and sometimes they waive interest) if the entire outstanding balance is paid in full during the amnesty period.
Understated tax liabilities. The state typically waives penalties (such as late payment, accuracy and fraud penalties) if a taxpayer files an amended return to report their true and correct tax liability and pay the additional tax owed within the amnesty period. 
Taxpayers must remember that state amnesty does not apply to their federal taxes. The IRS does administer some amnesty programs (for example, for taxpayers who failed to report offshore assets), but its programs rarely coincide with similar state programs. Unless the IRS has instituted a specific amnesty program, it will assert penalties and interest on late-filed returns, past-due payments, and amended returns that result in your owning more money. 
States, when they establish and publicize their tax amnesty programs, will specify exactly which types of taxes are included.
For the most up-to-date information on which states are offering a tax amnesty program and the general provisions of that program, here are two sources
How State Tax Amnesty Works: Arizona as an Example
Arizona's Tax Recovery Program, which ended in 2015, demonstrates how the amnesty typically works.
The program reduced or waived civil penalties and interest for unpaid tax liabilities for any tax year ending before January 1, 2014, for annual filers, or before February 1, 2015, for all other filers.
To qualify, taxpayers had to submit amnesty applications, payments for past due taxes and any original or amended returns that that needed filing. You were ineligible for the program if you ever had been under a criminal investigation or the subject of a criminal litigation. Convictions for tax crimes also disqualified you. You also were ineligible if you and the state already had agreed to a resolution for your tax debt. 
In return the Arizona Department of Revenue waived or abated any civil penalties and interest. The Department also agreed to forego any administrative, civil or criminal action. Tax returns, however, were still candidates for audit. Anyone who applied for amnesty surrendered the right to appeal any decisions made in the case. 
The following tax types were eligible for amnesty:
income tax
car rental surcharge
county excise taxes and any other privilege excise tax administered by the department
electric and natural gas use taxes
jail excise tax
jet fuel excise and use tax
severance tax
tax on hotels
tax on water use
telecommunication services excise tax
transaction privilege tax
use tax
Taxpayers had to include payment of the outstanding tax due with their amnesty application.
An Alternative to State Tax Amnesty: Voluntary Disclosure Agreements
Many states offer another option, voluntary disclosure agreements, for taxpayers to pay their delinquent tax bills and get relief from penalties and hopefully interest, mostly concerning sales and use tax and corporate income tax. The purpose of the VDA program is to encourage taxpayers that may have a potential liability to "voluntarily" come forward and pay the tax due.
If you haven't been contacted by the state department of revenue because of your tax delinquency, you can come forward, pay your back taxes and interest, and agree to pay your taxes on time going forward.
While each state has its own laws, most states will then limit the "look back" period to 3 - 5 years, which will limit penalties and interest.
Federal Tax Amnesty
It's a wonderful thought, but the IRS isn't offering tax amnesty unless you have undisclosed off-shore accounts.
However, there is a program called the IRS Fresh Start program, which makes it easier for taxpayers to pay back taxes and avoid tax liens. Even small business taxpayers may benefit from Fresh Start.
Per the IRS, Fresh Start is an initiative to help struggling taxpayers by taking steps to provide new penalty relief to the unemployed (e.g., avoiding failure-to-pay penalties) and making Installment Agreements available to more people.
You can find more information about Fresh start here.