State Insurance Commissioners Quick List
State Insurance Commissioners Websites and Phone Numbers: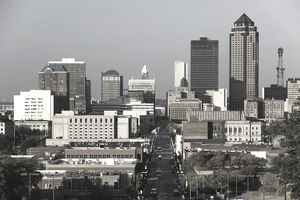 Insurance commissioners help represent the public and protect the public interest when it comes to insurance. State insurance regulators establish standards and best practices and are a good resource for anyone who is having trouble with their insurance company, have questions about insurance practices, or feel they are being treated unfairly during the course of a claim.
Your State Insurance Commissioner Can Provide Unbiased Information to Help You
Sometimes if insurance information is not clear, or you are having trouble understanding the information you are getting from your agent, representative or insurance company, it may help to get a second opinion.
An unbiased opinion from your insurance commissioner's department may just be the help you are looking for. 
What Kind of Insurance Can the State Commissioner Help With
The state commissioner is in a position to help you with any insurance in your state. Insurance is a regulated industry and therefore the State Insurance Commissioner's office would be a in a position to listen to your inquiry and guide you in the right direction. 
How to Get In Touch With Your Insurance Commissioner
Here is a quick list of the State Insurance Commissioners with respective phone numbers. 
List of State Insurance Commissioners
This list of Insurance State Commissioners includes web sites, addresses and phone numbers by state.
(205)269-3550
Alabama Department of Insurance
201 Monroe Street, Suite 502
Montgomery, Alabama 36104
 
Anchorage Tel: 907-269-7900
Juno Tel: 907-465-2515
Department of Commerce, Community & Economic Development Division of Insurance
550 West 7th Avenue, Suite 1560
Anchorage, Alaska 99501-3567
Fax 907-269-7910
JUNEAU ADDRESS
333 Willoughby, 9th Floor
Juneau, Alaska 99801
602.364.3100
Arizona Department of Insurance
2910 North 44th Street, Suite 210
Phoenix, Arizona 85018-7269
 
501-371-2600
Arkansas Insurance Department
1200 West 3rd Street 
Little Rock, Arkansas 72201-1904
 
300 Capitol Mall, Suite 1700
Sacramento, California 95814
Phone: 916.492.3500 
 
45 Fremont Street, 23rd Floor
San Francisco, California 94105
Phone: 415.538.4010 
 
300 South Spring Street
South Tower 
Los Angeles, California 90013
Phone: 213.346.6464
 
303-894-7499
Department of Regulatory Agencies
Division of Insurance
1560 Broadway, Suite 850
Denver, Colorado 80202
Connecticut
800-297-3800 
Connecticut Insurance Department
PO Box 816
Hartford, Connecticut 06142-0816

Street Address:
153 Market Street, 7th Floor
Hartford, Connecticut 06103
302-674-7300 
Delaware Department of Insurance
841 Silver Lake Boulevard
Dover, Delaware 19904
 
850-413-5914
Office of Insurance Regulation
J. Edwin Larson Building
200 E. Gaines Street, Room 101A
Tallahassee, Florida 32399-0305
 
Georgia 
404-656-2070
Office of Insurance and Safety Fire Commissioner
Two Martin Luther King, Jr. Drive
West Tower, Suite 704
Atlanta, Georgia 30334
 
808-586-2790
Hawaii Dept. of Commerce & Consumer Affairs
Insurance Division
PO Box 3614 
Honolulu, Hawaii 96811-3614

Street Address: 
335 Merchant Street, Room 213
Honolulu, Hawaii 96813
208-334-4250
Idaho Department of Insurance
700 West State Street, 3rd Floor 
Boise, Idaho 83720-0043
 
217-782-4515
317-232-2385
Indiana Department of Insurance
311 W. Washington Street, Suite 103
Indianapolis, Indiana 46204-2787
515-281-5523
Iowa Insurance Division
Two Ruan Center
601 Locust, 4th Floor
Des Moines, IA 50309-3438
 
800-432-2484
Kansas Insurance Department
420 SW 9th Street
Topeka, Kansas 66612-1678
502-564-3630
Kentucky Department of Insurance
PO Box 517
Frankfort, Kentucky 40602-0517
 
225-342-5900
Louisiana Department of Insurance
PO Box 94214
Baton Rouge, Louisiana 70804-9214

Street Address:
1702 N. 3rd Street
Baton Rouge, Louisiana 70802
Maine 
207-624-8475
Department of Professional & Financial Regulation
Bureau of Insurance
34 State House Station
Augusta, Maine 04333-0034
 
Street Address
76 Northern Avenue
Gardiner, Maine 04345
410-468-2090
Maryland Insurance Administration
200 St.
Paul Place, Suite 2700
Baltimore, Maryland 21202
 
617-521-7794
Office of Consumer Affairs & Business Regulation
Massachusetts Division of Insurance 
1000 Washington Street, 8th Floor
Boston, Massachusetts 02118-6200
 
517-284-8800
Department of Insurance and Financial Services
PO Box 30220
Lansing, Michigan 48909-7720
 
Street Address:
Mason Building, 8th Floor
530 W. Allegan Street 
Lansing, Michigan 48933
Minnesota
651-539-1500
Minnesota Department of Commerce
85 7th Place East, Suite 500
St. Paul, Minnesota 55101-2198
601-359-3569
Mississippi Insurance Department
PO Box 79
Jackson, Mississippi 39205

Street Address:
501 North West Street
Woolfolk State Office Building, 10th Floor
Jackson, Mississippi 39201
314-751-4126
Department of Insurance
Fin. Institutions & Prof. Registration (DIFP)
PO Box 690
Jefferson City, Missouri 65102-0690
 
Street Address:
301 West High Street, Suite 530
Jefferson City, Missouri 65101
406-444-2040
Office of the Commissioner of Securities & Insurance, State Auditor
840 Helena Avenue
Helena, Montana 59601
 
Nebraska
402-471-2201
Nebraska Department of Insurance
PO Box 82089
Lincoln, Nebraska 68501
 
Street Address:
Terminal Building, Suite 400
941 'O' Street
Lincoln, Nebraska 68508
800-992-0900
Department of Business & Industry
Division of Insurance
1818 East College Pkwy, Suite 103
Carson City, NV 89706 
Phone: 775.687.0700
 
Las Vegas
2501 E. Sahara Avenue, Suite 302
Las Vegas, NV 89104
Phone: 702.486.4009
 
800-852-3416
New Hampshire Insurance Department
21 South Fruit Street, Suite 14
Concord, New Hampshire 03301
 
609-292-7272
New Jersey Department of Banking and Insurance
20 West State Street CN325
Trenton, New Jersey 08625-0325
 
New Mexico
505-827-4601 
Office of Superintendent of Insurance 
P.O. Box 1689
Santa Fe, NM 87504-1689
 
Street Address:
PERA Building
1120 Paseo de Peralta
Santa Fe, New Mexico 87501
OSI Albuquerque, NM Office
Office of Superintendent of Insurance (OSI)
6200 Uptown Blvd., Suite 100
Albuquerque, New Mexico 87110
1-800-342-3736
New York State
Department of Financial Services
One State Street 
New York, New York 10004
919-807-6000
North Carolina Department of Insurance
1201 Mail Service Center
Raleigh, North Carolina 27699-1201

Street Address:
Dobbs Building
430 N. Salisbury Street
Raleigh, North Carolina 27603
701-328-2440
North Dakota Insurance Department
600 E. Boulevard
Bismarck, North Dakota 58505-0320
 
Ohio 
614-644-2658
Ohio Department of Insurance
50 West Town Street
Third Floor, Suite 300, Columbus, Ohio 43215
405-521-2828
Oklahoma Insurance Department
7645 E. 63rd St., Suite 102
Tulsa, OK 74133 
 
Oklahoma City Address
Five Corporate Plaza
3625 NW 56th Street, Suite 100
Oklahoma City, OK 73112-4511
503-947-7980
Department of Consumer & Business Services
Division of Financial Regulation
PO Box 14480
Salem, Oregon 97309-0405 

Street Address:
350 Winter Street NE, Room 440
Salem, OR 97301-3883
717-787-7000
Insurance Department
Commonwealth of Pennsylvania
1326 Strawberry Square, 13th Floor
Harrisburg, Pennsylvania 17120
 
Puerto Rico
787-304-8686 
Office of the Commissioner of Insurance
B5 Calle Tabonuco Street
Suite 216 PMB 356
Guaynabo, Puerto Rico 00968-3029
 
401-462-9520
Rhode Island Department of Business Regulation Division of Insurance 
1511 Pontiac Avenue, Bldg 69-2
Cranston, Rhode Island 02920-4407
 
 803-737-6160
South Carolina Department of Insurance
PO Box 100105
Columbia, South Carolina 29202-3105 
 
Street Address:
1201 Main Street, Suite 1000 
Columbia, South Carolina 29201
605-773-3563
South Dakota Department of Labor and Regulation
Division of Insurance 
124 South Euclid Avenue, 2nd Floor
Pierre, South Dakota 57501
 
615-741-6007
Department of Commerce & Insurance
Davy Crockett Tower, Twelfth Floor
500 James Robertson Parkway
Nashville, Tennessee 37243-0565
512-676-6000
Texas Department of Insurance
PO Box 149104
Austin, Texas 78714-9104
 
801-538-3800
Utah Insurance Department
3110 State Office Building
Salt Lake City, Utah 84114
 
802-828-3301
Department of Financial Regulation
89 Main Street
Montpelier, Vermont 05620-3101
 
Virginia 
804-371-9741
Virginia State Corporation Commission
Bureau of Insurance 
PO Box 1157
Richmond, Virginia 23218
 
U.S. Virgin Islands
340-773-6459
Office of the Lieutenant Governor
Division of Banking & Insurance
St. Croix Office
1131 King Street, 3rd Floor, Suite 101
Christiansted, St. Croix, VI 00820
St. Thomas Office
5049 Kongens Gade
St. Thomas, VI 00802
Phone: 340-774-7166
 360-725-7000
Washington State
Office of the Insurance Commissioner
PO Box 40256
Olympia, Washington 98504-0256
 
Street Address:
5000 Capitol Boulevard, SE
Tumwater, Washington 98501
304-558-3354
West Virginia Offices of the Insurance Commissioner
PO Box 50540
Charleston, West Virginia 25305-0540
 
Street Address:
1124 Smith Street
Charleston, West Virginia 25301
608-266-3585
State of Wisconsin
Office of the Commissioner of Insurance
PO Box 7873
Madison, Wisconsin 53707-7873 
 
Street Address:
125 South Webster Street
GEF III – 2nd Floor
Madison, Wisconsin 53703-3474
307-777-7401
Wyoming Insurance Department
106 East 6th Avenue
Cheyenne, Wyoming 82002
 
202-727-8002
Government of The District of Columbia Department of Insurance, Securities and Banking
810 First Street, NE, Suite 701,
Washington, DC 20002 
If you would like more information on the State Insurance Commissioners, the National Association of Insurance Commissioners (NAIC) offers an interactive map with information on insurance commissioners by region.