7 Steps in Starting a Successful Seasonal Business
Tips on Startup, Taxes, Workers, and Cash Flow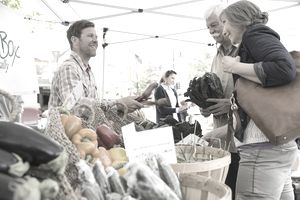 Want to start a seasonal business? Many businesses are seasonal businesses. A holiday or seasonal business can be started easily and with little money.  
First, how to start that seasonal business, then the special considerations: 
You can start simply by
2. Determine your business legal form.
Most small businesses can start as a sole proprietor. That means you won't have to register your business with your state.
But if your business might have liability issues (like a lawn mowing service, for example), you might want to check with an attorney about forming a limited liability company or corporation to protect your personal assets from business issues. Or consider buying business insurance.  It might seem like a lot of money to spend on forming a business that's only seasonal, but it's always better to be safe than sorry. 
If you can work from home, that's great. Or you may need a temporary location to operate from during the season. it can be difficult to find space, but be creative.
Maybe you can share space with another business that operates in a different season. Or maybe you can set up in a parking lot or vacant retail space in a strip mall. The sooner you get started, the better your chances. 
4. Check on licenses and permits.
Every business, even those operating from home, have local (city, county) license and permit requirements.
Seasonal businesses may have special licenses or permits. For example, if you are running a food-based business, you may need a health department permit. If you are operating from home, you may need a zoning waiver (to keep the neighbors from complaining). Most permits are town- or city-based, but a few might be county-based. 
5. Check on sales taxes. 
If you are selling something - even online sales - you will need to check on the taxability of the items you are selling. Even a flea market or craft market booth owner must pay sales taxes, and some services are taxable in some states. You will need to check Read this article on How to Collect, Report, and Pay Sales Taxes for information on how to get started. 
6. Hire seasonal workers.
Hiring workers is always a hassle, but you probably can't run your seasonal business without them. Even if you are just hiring part-time seasonal workers, there are specific steps you must take to set up your payroll system, and new hire paperwork that each new employee must sign before starting work. 
If you want to hire children, even your own children, to work in your seasonal business, be aware that there are additional requirements and restrictions that must be met.
Read more details on hiring seasonal workers (including children) and see my free online course on payroll and payroll taxes. 
7. Manage cash flow.
Finally, after you begin your seasonal business, you will need to deal with the cash flow issues of this type of business. You will want to keep fixed costs at a minimum, but there may be some expenses that must be paid year-round, even when you have no income for part of the year. Basically, you will need to figure ways to manage your money to pay those fixed bills. Read m ore about how other businesses solve the cash flow issue - with credit lines, additional revenue streams, or trade credit.