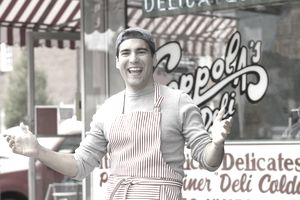 While many new small businesses are financed out of their owners' pockets, many others need an infusion of funds from other sources to get off the ground. This page presents the main small business financing options for financing a new business in Canada.
The Most Common Sources of Small Business Financing
You've already guessed; most new small businesses are self-funded. The next most common sources of startup business financing are family and friends.
Read more about these and other options for financing a new business in 8 Sources of Business Start Up Money.
Learning the Small Business Financing Lingo: Debt vs. Equity Financing
The money you put into financing your new business is an example of equity financing. Stockholders are another example of this kind of financing.
Debt financing, on the other hand, is basically money that you borrow.
Finding Small Business Financing explains more about the difference between the two and the different types of debt and equity financing available.
If you are seeking debt financing, you'll likely find that you will be expected to provide equity financing as well. How much equity financing you can provide in relationship to how much money you're trying to borrow is the basis of the debt-to-equity ratio (also known as leverage), an important consideration for any potential lender.
Small Business Grants
Small business grants are not a viable option for start up business financing for most small businesses in Canada.
The Truth About Small Business Grants in Canada explains why – and presents specific information on some of the small business grants available to small businesses.
If you are thinking about using grants as small business financing, you should read 5 Tips for Finding Small Business Grants in Canada to make your search easier.
Then browse through the Small Business Grants section of this Web site to get started; it lists more specific small business grants that eligible businesses might apply for.
Small Business Loans in Canada
Most small businesses that aren't self-financed or financed by family and/or friends are financed through small business loans.
Small business loans can be a particularly attractive small business financing option for financing a new business because the federal government sponsors programs that make funding start-up businesses a priority. You'll find details on (and links to) programs such as the Canada Small Business Loans Financing Program, the Business Development Bank of Canada's Start-up Financing and the Canadian Youth Business Foundation Loans Program in this site's Small Business Loans section.
If you are a woman starting a business (and more women are starting their own businesses all the time), you'll definitely want to read Small Business Loans for Women in Canada, which presents small business loan programs that only Canadian women are eligible for.
When you think about getting a small business loan, the names of traditional banks and credit unions probably pop into your head.
But they're not the only lenders out there. What About a Private Lender? presents another source of small business financing that you may want to look into.
No matter what lender you're dealing with, though, there are things that you can do to make your loan proposal more attractive. Read How to Get a Small Business Loan to learn how to increase your chances of getting the start up business financing you're looking for.
Angel Investors
Angel investors are another source of small business financing that is worth investigating for many small businesses. Does your new small business have the potential for a solid return? Then angel investors might be interested in providing start up business financing.
Find out more about what angel investors look for when choosing businesses to fund in Attracting Angel Investors.
Then read How to Find an Angel Investor for tips on finding angel investors for your business.
For more information on financing your business, browse the Small Business Financing section of this Web site.
Back to > Steps to Starting a Business