Can You Start a Business When You're in Canada on a Work Permit?
Work Permits in Canada Have Specific Limitations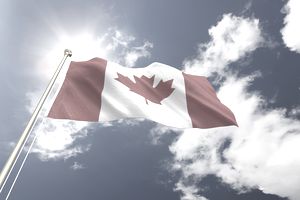 Question: Can I start a business when I'm in Canada on a work permit?
Answer:
No. To legally start a business in Canada as an individual, you need to be a Canadian citizen or a landed immigrant (permanent resident) and as a foreign worker here on a work permit in Canada, you are neither.
And of course, as Canada work permits are usually valid only for a specified job, employer, and time period, you would violate the conditions of your work permit by starting a business in Canada.
This means that you are not legally allowed to do work "on the side", or even do other work for the employer listed on your work permit.
When your work permit expires, you must leave Canada. (You may be able to extend your work permit under some circumstances. If this is the case, be sure that you apply to extend your Canadian work permit at least thirty day before your current permit expires.)
How can I start a business in Canada then?
To start a business in Canada and live in Canada, you must become a permanent resident. Permanent residents, also known as landed immigrants, are allowed to legally start businesses in Canada. 
To become a permanent resident, you will need to apply to immigrate to Canada. There are several different types of immigration that you may be able to apply for:
1) immigration to Canada under Canada's Start-Up Visa for Entrepreneur Immigrants
2​) immigration to Canada as a self-employed person
The possibilities of immigrating to Canada as a self-employed person are limited. To immigrate through this program, you must have either:
relevant experience in cultural activities or athletics, and intend and be able to make a significant contribution to the cultural or athletic life of Canada, or
experience in managing a farm, and intend and be able to buy and manage a farm in Canada (Immigration and Citizenship Canada).
3) immigration to Canada as a skilled worker 
Before you apply to immigrate to Canada as a skilled worker, you will have to decide whether you wish to immigrate to Quebec or to somewhere else in Canada. Quebec runs its own program for selecting skilled workers.
To immigrate to anywhere else in Canada as a skilled worker, you will need to apply under the Express Entry program. 
Express Entry   
To come to Canada through this immigration program, you have to be eligible to immigrate under one of these three programs:
If this is the case, you will then apply by filling out an online profile with information about your: 
Skills
Education
Work experience
English or French language ability,
If coming with a spouse, the spouse's skill, education, work experience, and language ability
Other details.
Applicants are assigned a points score based on the profile information based on a ranking system, and those meeting the criteria will be accepted into a pool of possible candidates. Citizenship and Immigration Canada (CIC) regularly holds Express Entry rounds of invitations, where they will invite the highest-ranking candidates from the pool to apply for immigration to Canada as permanent residents.
Note that potential candidates are screened by Immigration Canada and may fail to meet the admissibility requirements based on a number of factors, including:
Security - acts of espionage, terrorism, subversion, etc.
Committing acts in violation of human rights outside of Canada.
Being a resident of country that is currently sanctioned by Canada or other international organizations.
Has been convicted of serious criminal offences within or outside of Canada.
Has been a member of recognized criminal organizations, or engaged in activities such as money laundering, people smuggling, etc.
Health concerns - having a health condition that may pose a danger to the Canadian public or require excessive medical care in Canada.
Another Possible Way
You might also start a partnership or corporation in Canada (but not a sole proprietorship) by teaming up with one or more Canadian citizens or landed immigrants.
See As a Non-Canadian, How Can I Open a Business in Canada? Seek legal counsel about this first, though, before you do it, as it may invalidate your work permit. Also note that even if you do this, being a partner or a shareholder in a Canadian business does not automatically mean that you can stay/live in Canada.
For more information on work permits in Canada, see Working Temporarily in Canada (Citizenship and Immigration Canada).
Back to > Starting a Business FAQ Index