Starbucks and Kraft Divorcing
Read How the Coffee Wars are Brewing New Products and Distribution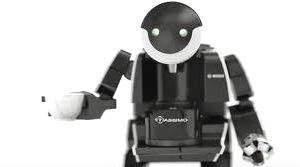 Starbucks and Kraft . When you go shopping at the grocery store and see the Starbucks brand of coffee you probably didn't know that Kraft Foods had an exclusive marketing and distribution agreement with Starbucks to handle all aspects of the brand. Starbucks and Kraft have this type of partnership because it makes sense since Starbucks has experience in foodservice with their own stores as well as licensed locations.
Licensed locations are those that you would see at airports, convention centers and kiosks at retail stores.
The Starbucks and Kraft marriage started in 1998
Back then, Starbucks had on $50 Million in annual grocery sales and in a recent Kraft Press Release, Kraft Foods Seeks Preliminary Injunction Against Starbucks on the potential dissolution of the relationship, they state " Kraft Foods has grown the annual revenues of its Starbucks CPG partnership tenfold, from a base of approximately $50 million in 1998 to approximately $500 million today. Year-to-date in 2010, U.S. net revenues for coffee have grown by approximately 8 percent, driven by volume growth and market share gains."
Starbucks which claims Kraft failed to effectively market its' brands, which to me sounds like an excuse… growing the brand at retail 10 fold in 11 years certainly is significant.
Premium brands grew faster than non-premium due to frugality fatigue, with consumers wanting  affordable indulgence in their diet.
Both Starbucks and Kraft wanted to get into the single-cup market, examples you are familiar with are Tassimo. Keurig. Single Cup Brewers work a bit differently but essentially deal with the consumers need for affordable indulgence in their lifestyle and given the cost of buying premium coffee either at a Starbucks or you local coffee house, look for more brands to jump on the bandwagon to be used in Single Cup Brewers.
According to PSFK, a trends research and innovation company that reports on the latest changes and creative ideas in popular, consumer and business culture (hmmm.. sounds like ICE) Starbucks is focusing on the Seattle's Best brand in a variety of new areas. Oh, you probably did not know that Starbucks owns Seattle's Best… well that's why we are here to write about food and beverage trends. Seattles Best is betting on the single cup brewer. According to PSFK, "… the technical team at Seattle's Best created a rapid brewing system machine that produces a fresh cup of coffee in seconds."
Their vision was to provide people with the same tasty caffeine jolt in every type of establishment - from coffee shop to partner like Burger King to your gas station.
Kraft thinks they might try to expand the Maxwell House brand to include more premium lines. I think that is a stretch. A brand only has a certain amount of believability or credibility with the consumer so I think they should think about what they learned with their many years of success with Startbucks and try to partner with another brand OR create a new brand in the premium sector.
Starbucks wants to terminate the agreement claiming Kraft has not done enough to grow the brand.
Well, $500 million is a lot of sales, however they were claiming poor shelf positioning and out of stocks. Could be but I believe Starbucks might have learned enough about the retail grocery sector to feel it can manage the brand internally.
When they launched Via, their premium instant coffee they went to one of the largest food brokers in the country, Acosta Sales & Marketing. Fox Business News stated that Acosta will work with Kraft on developing sales strategy for ALL retail products commencing March 2011. Food brokers work with most brands you see in the store calling on retail buyers, setting up promotions and maintaining product on the shelf..
PFSK also reported that the Seattle's Best brand has something called the Seattle's Best Level System. Really simple, the higher the number the bolder the flavor; they use a 1 through 5 rating. Seattle's Best Level System makes it really easy for the consumer to decide on their purchase.
Hey, this is marketing 101; make it easy for the consumer to buy!
The coffee battle's are brewing, sorry had to get that one in! Coffee is everywhere in every possible size, flavor and quality. What's in your cup?