Starbucks Ad Educates and Tantalizes Coffee Fans
Another Version of the Twelve Days of Christmas for Coffee Drinker Tastebuds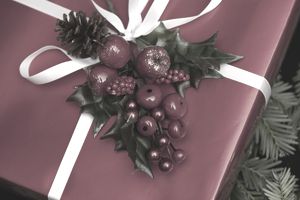 The Twelve Days of Christmas is a long-standing favorite Christmas carol that lends itself to all sorts of versions to suit many different messages and purposes. One of the reasons the carol is so easy to adapt is that it is so familiar to people of all ages. Also, the song is not religious or sacred in any regard, so people don't seem to mind when the lyrics are changed. This is true even when the changes in lyrics poke fun at others or at particular situations.
The Twelve Days of Christmas is a spirited and simple Christmas carol that Starbucks has used as a format for teaching customers about coffee, new holiday coffee beverages, and the Starbucks coffee business.
The Starbucks Version of the Twelve Days of Christmas 
The new Starbucks ad introducing the Holiday Spice Flat White is 12 segments long. 
12. Holidays A-Brimming
11. Red Cups A-Grabbing
10. Holiday Spices Combining
9. Sumatra Beans A-Growing
8. Bean Bags Aging
7. Ristretto Shots A-Pulling
6. Espresso Notes A-Calling
5. Ingredients A-Swirling
4. Whole Milk A-Pouring
3. Microfoam Aerating
2. Ristretto Cremas Lifting
1. Dots A-Topping
The Third Place Venue During the Holidays
People particularly seem to gravitate to Starbucks during the holiday season. Starbucks is the official "Third Place," which means that it is not home (which is presumably "First Place") and it is not work (which is the official "Second Place," for those people who strive for work / life balance).
Third Place is the space where everyone likes to gather to relax, see friends, and maybe do a little bit of work or homework. The encounters at Starbucks Third Place are intended to be brief and refreshing. These attributes are a perfect match for the rushing around that people do during the holidays.
Indeed, Starbucks solidifies the relation between special beverages and treats with the advent of the winter holidays. By introducing just one new handcrafted coffee beverage each year, customers can look forward to a surprise beverage and the start of a new holiday tradition. This practice is similar to collecting Christmas tree ornaments that are specialty issued as part of a set that can only be added to over time. Each year brings a new ornament to enjoy and cherish. The same phenomenon appears to be driving the Starbucks holiday handcrafted beverage tradition. Starbucks encouraged customers to buy and try the different beverages by issuing a 'buy five, get one free" holiday coffee beverage card. A round red sticker that looks like a berry was placed on the card by the baristas as they sold each holiday coffee beverage. 
Starbucks Holiday Coffee Beverage Favorites
Eggnog and peppermint are favorite holiday flavors that endure from year to year. Starbucks strives to develop other flavored holiday coffee beverages that can take their place in the holiday hall of fame. The Chestnut Praline Latte was introduced as a holiday coffee beverage in 2014. Inspired by the old-time holiday tradition of roasting chestnuts, it remains a popular handcrafted coffee beverage.
New in 2015, the Holiday Spice Flat White coffee beverage is built with bold ristretto shots of the perennial Christmas Blend Espresso Roast and a complementary blend of favorite spices. The ristretto shots are made spicy with a medley of cinnamon, clove, ginger, nutmeg, sugar, and the surprising addition of tangerine. To make the Holiday Spice Flat White, the whole milk must be perfectly steamed by the Starbucks baristas into a creamy micro-foam, which is then free poured to foster the subtle combination of spices and espresso to rise to the top. Baristas refer to this as an expresso forward beverage. 
Source: Starbucks Digital Advertising