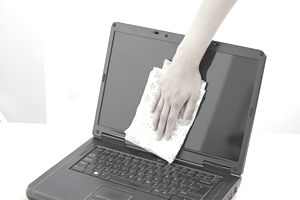 There are two points in the calendar year that provide the perfect time for resetting your small business. The first is the beginning of the year when you set business goals and make New Year's resolutions. The second is the start of spring. 
When the seasons change from winter to spring, there is a renewed energy in the air. The excitement and anticipation that had dwindled during the long winter is back.
With the warm spring breeze, everything feels new, fresh and filled with promise. Unfortunately, this feeling won't last forever. Soon, the weather will get warmer and people will start complaining about the heat. Seasonal allergies will hit with a vengeance, and the renewed energy and sense of possibility will start to fade.
Right now is the time to put spring fever to work, grab some of that energy and funnel it into your business. Right now, what didn't seem possible a month ago feels achievable. Right now, you can do some spring cleaning in your business and make some powerful changes to improve the path you're on for the spring and the rest of the year.
Not sure where to start? Here are five fresh ideas for spring cleaning your small business to achieve a renewed outlook, an improved plan and reinvigorated motivation.
1. Refresh Your Marketing Activities
One excellent way to take advantage of the renewed energy that spring brings with it is by trying something new, and marketing is one of the quickest ways inject some new energy into your business.
There an endless supply of marketing activities that you can try, and since it often takes trial and error to create an effective marketing mix, trying new things is a great approach. Pick one new marketing activity to try this spring. Then, measure the results and decide if it has earned a permanent place in your marketing plan.
2. Declutter Your Workspace (and Your Computer!)
Yes, you literally need to do some cleaning with this one. Take a hard look at your desk and other flat surfaces in your office that are notorious for becoming clutter magnets. You know what I'm talking about -- that growing stack of papers and files on the corner of your desk that you've trained your eyes to ignore. Now is the time to declutter and go through every document, file, paper, piece of mail and everything else that has been added to that pile over the past few months (years?), and give it a home or trash it.
Once your physical workspace is clean and organized, it's time to get your computer organized. Start by filing or deleting some of the miscellaneous files on your desktop. Then, run operating system, software and virus protection updates to make sure your computer is current and optimized to run smoothly. Depending on your typical email management process, now might also be a good time to clean up your email inbox, and create rules for sorting and filtering messages.
3. Clean Up Your Cash Flow
Are you on top of how much money you have coming into and going out of your small business on a daily basis? Maintaining a healthy cash flow is vital in order to meet all of your financial obligations on time, and to make sure you have cash on hand when you need it.
Even if you have a bookkeeper and an accountant who handle the overall management of your books, as a small business owner, you need to have a solid understanding of your financial position. 
Since business taxes are due in the spring, this is an especially good time to sit down with your financial professionals and get up close and personal with your cash flow. It's also a great time to figure out what you could be doing on a regular basis to improve your cash flow and fine-tune your small business budget (or create one, if you don't have one!).
4. Freshen Up Your Business Goals
Goals are the foundation of any successful business. If you've let your business goals lag since you worked on them at the beginning of the year, spring is the perfect time to analyze the progress you've made and take a hard look at where you've fallen short.
 If you've dropped the ball with your goals, figure out what you need to do to get back on track. Make sure your business goals can withstand the SMART goal criteria. Now is also the time to schedule one-month, two-month and three-month goal check-ins to keep yourself on track.
5. Dust Off Your Business Plan
A business plan doesn't do you any good if it was shoved to the back of your file cabinet shortly after it was originally created. The best business plans are those that are working documents you update and use on a regular basis in your business to keep moving forward toward your goals. Spring is the perfect time to pull it out and see where you are in relation to where you expected to be when you started your business.
If you don't have a business plan or if you need to create a new one that is more aligned with your business as it is now, try this simple business plan exercise, and test out a few of these business plan tools to streamline the process even more.
To get the most of the spring transition, try some or all of these activities to reset your business for the rest of the year. You may be amazed how these simple business activities can help you develop a new sense of motivation and focused direction in your small business.