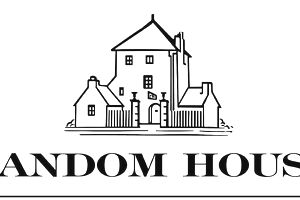 Random House Basics:
Random House was founded by Bennett Cerf and Donald Klopfer in 1927, two years after they purchased the Modern Library, which published reprints of classic literature. Since then Random House has acquired a number of publishing companies and been bought by others in turn. Random House, Inc.'s publishing groups include, among many others, Bantam Dell, Crown Publishing, Doubleday Broadway Publishing, Knopf, Times Books, and Pantheon Books.
Fiction at Random House:
Much of the blockbuster work -- the work you see in the Barnes and Noble windows -- will have come out of Random House. However, there are many imprints within the company, and many editors, each with his or her own style, so it's hard to characterize the company's fiction as a whole. Generally, the work they accept will be more popular than experimental, but there are certainly exceptions.
Imprints:
Ballantine Books was established in 1952 by the legendary paperback pioneers Ian and Betty Ballantine, publishing original works of both award-winning fiction and nonfiction in both hardcover and paperback formats under one umbrella, including such bestselling novelists as Jodi Picoult, Emily Giffin, Debbie Macomber, Jonathan Kellerman, Tess Gerritsen, Justin Cronin, Jeff Shaara, Alison Weir, and Paula McLain.
Bantam Books was established in 1945 by Walter B. Pitkin, Jr., Sidney B.
Kramer, and Ian and Betty Ballantine as an exclusively mass-market paperback reprint publishing house before it began publishing other original works of fiction and nonfiction in all formats.  The Bantam Books imprint boasts the entire Louis L'Amour library as well the blockbuster novelists Janet Evanovich, George R.
R. Martin, and Dean Koontz; and also includes the work of Professor Stephen Hawking and recent Pulitzer Prize winner Dan Fagin.
Delacorte Press was founded in 1921 by George T. Delacorte, Jr., and first published pulp magazines, detective stories and articles about the movies before it too became a full-service house, publishing original works of fiction in all formats.  The complete body of work of Danielle Steel is published under the Delacorte imprimatur. Among the many other Delacorte authors are the internationally bestselling Diana Gabaldon, Karin Slaughter, and Lee Child.
Del Rey Books began as an imprint of Ballantine Books in 1977. Founded by editors Judy-Lynn and Lester del Rey, Del Rey is now one of the world's foremost publishers of science fiction, fantasy, and speculative fiction, as well as media and pop culture titles.
Del Rey/LucasBooks was the original publisher for Star Wars books beginning with the very first Star Wars novelization, which came out in 1976, the year before the classic film. In addition to the movie novelizations, Del Rey has published hundreds of original Star Wars novels and nonfiction titles under the LucasBooks imprint.
The Dial Press was established in 1923 by Scofield Thayer, the editor and owner of The Dial literary magazine.
  Over the years, its stable of esteemed authors has included Isabel Allende, James Baldwin, Allegra Goodman, Elizabeth McCracken, Michael Paterniti, Tom Rachman, and Kurt Vonnegut.
The Modern Library has been an iconic publisher of American and international classics since its founding in 1917 by Boni and Liveright and subsequent purchase in 1925 by Bennett Cerf and Donald Klopfer, who two years later would found Random House.  Over the years it has published works from a diverse range of writers, from St. Augustine, Plutarch, Shakespeare, Jane Austen, and Proust to Hemingway, Salinger, Didion, Peter Matthiessen, and Jane Jacobs.  The Modern Library's lists of the 100 Best Novels (1998) and 100 Best Works of Non-fiction (1999) continue to guide readers and create discussion.
Random House was founded in 1927 when, two years after purchasing The Modern Library line of literary classics, Bennett Cerf and Donald Klopfer decided to publish other books "at random." With a distinguished history of publishing award-winning and bestselling books, Random House's list of authors includes Norman Mailer, Truman Capote, Laura Hillenbrand, Maya Angelou, Jon Meacham, William Faulkner, David Mitchell, Anna Quindlen, Elizabeth Strout, Salman Rushdie, and George Saunders.
Spiegel & Grau was founded by Celina (Cindy) Spiegel and Julie Grau in 2006. They and their editors seek to provide a forum for writers who break new ground, inspire us, pose new questions, help us make sense of the world around us, provoke and challenge us to remain alert and alive to change, even as they entertain us.
Digital Imprints
Alibi, an e-originals imprint from Random House, specializing in mystery and thrillers. Click here to read submission process and guidelines.
Flirt, an e-originals imprint from Random House, focusing on provocative, edgy, and compelling New Adult romances. Click here to read submission process and guidelines.
Hydra, an e-originals imprint from  Random House, specializing in science fiction, fantasy, and horror. Click here to read submission process and guidelines.
Loveswept, an e-originals imprint from Random House, focusing on passionate, heartfelt romances spanning all genres from historical to contemporary romance. Click here to read submission process and guidelines.
How to Submit Work:
Get an agent! Though some Random House editors may read unagented work, most won't. An agent will also have a better idea of which editors within this huge company will be receptive to your work. Read more about how to find an agent, or read about independent presses, who are more likely to read unsolicited manuscripts.