American Social Entrepreneurs from the 19th Century to the 21st
Field Advancing Faster Than Most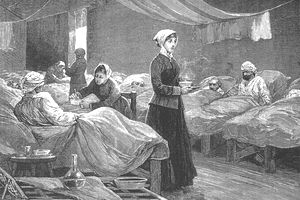 Although the term "social entrepreneur" is relatively new, the concept has been around for a long time.
Ever since it came into use in the 1980s, people have struggled to define just what that term means. Ashoka, one of the most prominent organizations in the social entrepreneurship field, says this:
Just as entrepreneurs change the face of business, social entrepreneurs act as the change agents for society, seizing opportunities others miss and improving systems, inventing new approaches, and creating solutions to change society for the better. While a business entrepreneur might create entirely new industries, a social entrepreneur comes up with new solutions to social problems and then implements them on a large scale.
Ashoka Fellow, David Castro, recently wrote this explanation:
A social entrepreneur creates innovative reinforcing systems that serve people or causes lacking resources, thereby producing surplus value that the entrepreneur reinvests to grow and improve those systems.
You must read Castro's entire thought process to understand truly the value of his final, succinct definition. The truth is that the term is evolving and struggles to stay up with the quickly changing field of social entrepreneurship. Entrepreneurs, after all, don't go at the pace of most mortals.
Social entrepreneurs are hard to define, but you usually recognize them when you see them. They are defined by their acts.
To prove that point, here are some historical figures that Ashoka points out were the social entrepreneurs of their times:
Susan B. Anthony: Fought for Women's Rights such as the right to control property and promoted adoption of the 19th amendment that gave women the right to vote.
Vinoba Bhave: Founder and leader of the Land Gift Movement. Set in motion the redistribution of more than 7,000,000 acres of land to aid India's untouchables and landless.
Dr. Maria Montessori: Developed the renown Montessori approach to early childhood education.
Florence Nightingale: Founded modern nursing, established the first school for nurses and led the effort to improve hospital conditions.
Margaret Sanger: Founder of the Planned Parenthood Federation of America. Led movement for family planning efforts around the world.
John Muir: Renown naturalist and conservationist, he helped to establish the U.S. National Park System and helped found the Sierra Club.
Jean Monnet: Responsible for the reconstruction of the French economy following World War II, which included the founding of the European Coal and Steel Community (ECSC). The ECSC and the European Common Market were direct precursors of the European Union.
For a list of some of today's social entrepreneurs, see America's Most Promising Social Entrepreneurs, which profiles 28 finalists in the Bloomberg Businessweek's  annual list of budding change agents. Also, check out ​Social Earth, a website that promotes social entrepreneurship, for lots of stories about changemakers around the world.