Red Heart - Cash for Stash Sweepstakes
Over 100 People Will Win Cash Prizes Worth Up to $5,000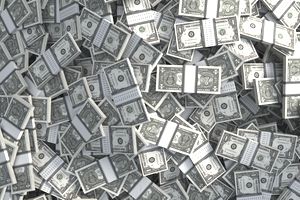 Description:
If there's one thing that we could all use, it's some extra cash. And if you enter Red Heart's Cash for Stash Sweepstakes, you could be one of 111 people to win cash prizes worth $25, $1,000, or $5,000.
Sweepstakes Links:
Click Here to Enter this Sweepstakes
Click Here for the Official Sweepstakes Rules
Click Here for the Sweepstakes' Home Page
Note: If the sweepstakes entry link doesn't work for you, try entering through the home page and looking for a link to the sweepstakes.
Category:
Cash Sweepstakes, Medium Sweepstakes, Lots of Prizes, One Entry Sweepstakes, Canadian Sweepstakes
Eligibility:
USA and Canada (-PQ), 18+
Start Date:
October 01, 2017
End Date:
March 31, 2018 at 5:00 p.m. ET
Entry Frequency:
One time per person/email
Sweepstakes Prizes:
Grand Prize: $5,000 cash. (ARV: $5,000)
2nd Prizes (10): $1,000 cash. (ARV: $1,000)
3rd Prizes (100): $25 cash. (ARV: $25)