422 Million Phones That No One Picks Up
Smartphone Buyback Industry Will Accept the Call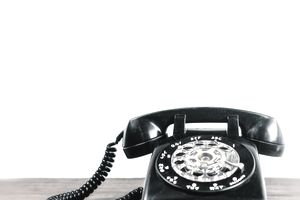 Some Key Facts about Smartphone Buyback Industry
With society hungry to purchase each ensuing generation of smartphones, there needs to be a system in place to recover and utilize to best advantage those electronic castoffs occupying your sock drawer. Enter the smartphone buyback industry.
Bamboo Mobile, a division of Compass Intelligence, reveals that by the end of 2015 there will be nearly 422 million inactive or idle cell phones, smartphone, MP3 devices and other similar devices in the United States.
However, only 99 million (23.5 percent of the 422 million) are expected to be recycled.
This is a concern of note, given that U.S. Environmental Protection Agency (EPA) sources indicate that the average American upgrades his or her mobile phone every 18 months.
A recent ecoATM survey found just 49 percent (less than half) of the Americans have given their used Smartphones to someone else, sold or recycled after they are done using those devices. That means more than 50 percent of old mobile devices find their places in the closets and drawers in American homes or into the landfills. This indicates the importance of mobile phone buyback industry to increase the number of used devices collected and recycled. The recovery of old devices has important benefits, such as avoidance of new device manufacturing, as well as recycling of valuable materials used in smartphone manufacture and the avoidance of pollution that can result if old devices find their way into the waste stream.
ecoATM, a nationwide network of automated electronics recycling kiosks in the United States, has reached a new milestone by collecting four million cell phones, tablets, and MP3 players as of December 2014. This number is roughly the double the amount its major online buyback competitors such as uSell (www.usell.com) and Gazelle (www.gazelle.com) have been able to collect, according to the market leader.
"The four-million milestones is a true sign of growth," commented Maria Stipp, president of ecoATM, "as we have collected more than one million devices in the past six months alone, outpacing our previous collection rate by more than two months."
Why is ecoATM so Successful?
Network. ecoATM has more than 1,890 old, inactive electronic devices collection locations in 42 states in the United States. These collection kiosks are strategically placed in retail locations such as malls and grocery stores including select Safeway, Kroger, and Wal-Mart stores. Only in 2014, about 1000 new collection kiosks have been added to its previous 800 collection kiosks and this addition of new collection kiosks largely contributed to the collection of four million old cell phone devices.  
Rewards. ecoATM pays up to $400 cash payment per device instantly for old, used MP3 players, Smartphone, tablets and other similar devices.
Responsibility. ecoATM is highly successful in recycling and reusing the used mobile phone devices responsibly as it partners with certified electronic waste reclamation facilities.
Security. Innovative technologies used by ecoATM make selling devices completely safe and secured. And ecoATM cameras capture the images of each and every customer and ecoATM operators verify the image by checking the driver's license of the customers.
Customer Friendly. ecoATM collection kiosks are extremely friendly for its customers as customers can put their devices into ecoATM kiosk's test stations and after the kiosks complete testing the device, customers are displayed the highest possible value for the device. If the customer agrees to sell the device, he or she will receive cash on the spot.   
Additionally, other options for device recycling are provided by retailers and manufacturers . Check out this link at the U.S. Environmental Protection Agency.In Canada, refer to www.recyclemycell.ca, Canada's national recycling program for cell phone recycling. 
Bottom line, those unwanted devices need to be returned. Besides, it will give you more room in your sock drawer.