Smart Innovation: A Key Driver of Financial Performance
Why companies creating solutions to sustainability challenges are winning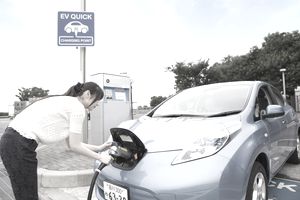 It has long been believed by most financial professionals, especially analysts and fund managers, that taking environmental and social issues into account is bad for financial returns.  
This argument continues to be held by many such professionals who also largely believe that sustainable investing means simply taking out companies that someone finds offensive, and otherwise investing as usual.  We understand this presumption, given that over $14 Trillion Dollars remains deployed in largely negative strategies, still the largest strategy by assets and over two-thirds of the dollars invested with sustainability in mind.
Yet positive strategies perform better and companies leading this charge are performing extremely strongly and continue to do so, and so it is time to put this myth of under performance permanently to rest.  
In effect, it all depends on how you go about practicing sustainable investing.
We have been creating portfolios for years, and have long included some of the largest innovating public companies by value in this category such as Apple and Google. Google, in particular, is an innovator seeking sustainability solutions via their Google X arm and beyond as we wrote about recently here, and Apple has been driving efficiencies through their business over time.
Other companies seeking to drive value from sustainability also include the following 30 companies we studies for the Value Driver Model project, which for the five years leading up to the end of 2014 were on average +84.4% vs. the benchmark MSCI World +74.15% for a very nice additional 1025 basis points during this period.
And so we can see that sustainability strategy which leads to better revenue growth, greater cost savings, and improved risk mitigation is leading to positive returns for investors. Clearly, sustainability has not been a drag on shareholder value for companies such as these, which had a focus on sustainable growth:
BT
Fujitsu
General Electric
General Motors
IBM
Kimberly-Clark
NEC
Office Depot
Procter & Gamble
Siemens
Toshiba
(We also studied Ingersoll-Rand for this body of work, and who has a focus on increasing developing world revenue through more sustainable products and services, which they spoke about here)
Productivity efforts were a clear focus for 3M, AT&T, BASF and Unilever, while RIsk efforts were the main focus of Alcoa, Apple, Coca-Cola and Odebrecht.
The longest 10 case studies were performed on: 
Boeing
Dow
Dupont
Novo Nordisk
Philips
Pirelli
Praxair
Reckitt Benckiser
Schneider Electric
Swiss Re
These ten companies had even more dramatic outperformance, in fact over double the performance of the benchmark MSCI World for what is an equally global group of constituents.
Other companies are also succeeding through a lens of innovation.
Tesla (TSLA) is up over 400% the past two years, a company we included in our class portfolio in 2013 (credit goes to Daniel Bourbeau).  
At Columbia's Earth Institute, we perform a class exercise of designing a portfolio of companies with sound financial practices that are well positioned for future innovation and growth given a combination of anticipated market desires and ability to create solutions needed and wanted.
This exercise has long resulted in outperformance over time, and in 2013, the inclusion of Tesla led to subsequent outperformance which otherwise would not have been experienced simply due to that one step of diversification towards the future.
Separately, it is increasingly recognized that past performances are not sufficient to predict future returns.
Diversifying into solutions to sustainability challenges would appear to be a winning strategy for shareholder value and societal benefit.  Such approaches figure to perform even better going forward as environmental problems manifest themselves around forests, food, oceans, biodiversity, water, climate and energy.  The same is also true for the still largely nascent social business categories such as are being focused on by what is usually called Impact Investing.
It would seem past time for the sake of your own returns to at least consider what's ahead and not just in the rear view mirror. It is nice to know that there is a track record of success for well-executed ESG strategies with expertise. Keeping an eye on the future may just be your best bet.