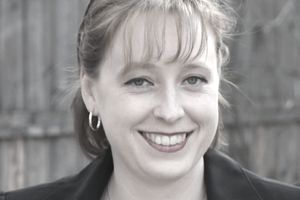 Attorney Elizabeth Lewis answers commonly asked questions about business agreements and why every small business owner needs them. 
1. Why are agreements so important to a small business?
Written agreements ensure that all the parties to the agreement understand (or at least are more likely to understand) what they are agreeing to. People forget conversations. However, if the conversation is documented in a written agreement, it harder for a person to say that I never agreed to pay $500, that I would finish the job in two weeks, or that I was going to hang two rather than three picture frames.
It protects both parties as to the "who, what, where, why, and how much: regarding an agreement if it is writing.
2. I have a one-person business. Why would I need agreements? What kind of agreements would I need?
You still need agreements with the parties that you do business with. If you rent space, make sure that you understand the terms of the lease. If you have a vendor, your agreement would be regarding the costs, deliverability, and other terms of buying items from the vendor. For customers, you may have limits on what you will do for them, the liability that you want to incur for a particular job, or for how long you warranty work.
3. I've hired employees for years and never had a contract or an agreement with any of them. Why would I need one now?
You may not. It depends on what they are doing and whether the laws have changed since you hired them (or for new hires). If you are hiring for a new type of position, such as "social media marketer," that didn't exist 10 years ago, you want to make sure you have an agreement in place regarding who owns any created social media accounts and what is posted to them.
4. I'm in business with my brother. Why do we need an agreement? What agreements should we have?
There is nothing sadder than seeing a family fight over a business agreement gone wrong. However, it happens more than most people realize. Ownership agreements, like partnership agreements, bylaws, or operating agreements, ensure that everyone knows their rights and responsibilities.
Even if you get along great with your brother, he may not always own the business. Life and death happen and you could end up in business with your brother's widow or, worse, his ex-wife. The agreement isn't just to protect your relationship with your brother, but also those that come after him (or you).
5. Do I need agreements with vendors? Isn't a bill and a payment good enough?
It depends. When determining whether I need a written contract with vendors or not, I ask myself the following questions:
a. Is the contract amount more than you are willing to lose?
If the answer is no, I proceed to the following questions. If it is yes, then I want something that explains the "who, what, when, where, why, and how" (and everything in between) in writing.
b. Does the contract involve any intellectual property (like copyrights or trademarks)? If so, you need a written contract to determine who owns what (in addition to answering the "who what, when where why" above), if not, then proceed to the following question.
c. Does the contract involve real property or something else that needs to be in writing under my state's statutes? If yes, then you need a contract by law. If not, proceed to the next question.
d  Is the amount that is to be paid to one party more than the amount allowed to be collected under my state's small claims court? If yes, proceed to the next question. If no, do I have enough documentation to present to a small claims court to win my case (i.e. emails, text messages, etc.) or if I lost could I deal with losing? If not, proceed to the next question.
e. If the amount to be paid is more than small claims court, do I have enough documentation to win my case or if I lost could I deal with losing and having to pay the other side that amount? If not, I need a (good) contract.
I like to tell people, if I buy a hamburger and fries from someone, I am not going to have the person sign a seven-page contract. If I am going to have someone provide virtual assistant services for $3,600 a year, I may.
You need to put things in perspective and weigh costs versus liabilities. However, when it deals with IP or things that require a written agreement (such as real property), then you may need a written agreement whether it is for $5  or $500,000.
6. I'm forming a partnership with my best friend from grade school and I want to be sure we can protect our company - and our friendship. What should be in an agreement to do that?
A lot more than this article can cover. If you go into business with anyone other than a spouse, you need a lawyer that specializes in business law in your state.  
When you go into business with anyone else, you need to think about everything from start to finish – who is going to pay for startup costs, how are bills going to be handled? How are profits going to be handled? What if one of you wants to do something else? Dies? Moves? The agreement needs to address as many issues as possible. No agreement can address every issue, but if it is drafted by someone that knows what they are doing, the major issues should be handled. But, a badly drafted agreement may end up costing you more than no agreement at all. This is why you always need to research whom you hire as an attorney???.
7. Do I need an attorney to write up an agreement? Can't I just write something up and have both parties sign it?
If it is an agreement to have someone mow your lawn once, you may not even have a written agreement. If it is for $60,000 to have a mobile application developed, you want an in-depth agreement. Whether or not an attorney reviews the agreement depends on your level of risk and your level of knowledge. I have seen agreements written by attorneys that were awful and agreements written by entrepreneurs who didn't graduate from college that were awesome.
8. My partner promised we would share equally in the profits of our partnership and we shook hands on it and didn't write up an agreement. Now he's saying he never made that promise. What can I do?
Talk to an attorney. Talk to an attorney. Talk to an attorney. Right now you need to talk to an attorney to determine what you have to do to prove your case, what kind of case you have, and what your remedies are. Spend the money to do an initial consultation. You need to know your rights and whether you need to preserve evidence to protect those rights. Laws vary state to state, so talk to an attorney who practices in your state.
 Elizabeth Lewis owns the Law Office of E.C. Lewis, P.C  www.eclewis.com.