13 Questions About Small Business Accounting and Taxes
An interview with Camille Wright, small biz consultant and Quickbooks ProAdvisor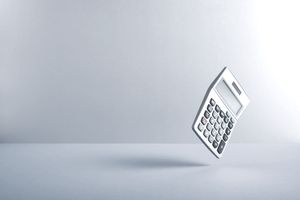 While I was at the BlogHer conference in San Francisco, I got a chance to talk to Camille Wright, bookkeeping consultant to small businesses. Her firm, Wright Solution, teaches small business owners how to keep track of their finances and get a better picture of how their companies are doing.
Three key points in this interview with Camille Wright, a small business consultant, and QuickBooks expert:
Most small businesses (especially sole proprietors) have no idea how their business is doing financially because they don't have well-maintained books.
 
Many users of financial software, like Quickbooks, are not fully utilizing the power of modern day accounting software.
 
Intuit has a ton of different versions of their Quickbooks (business accounting) and Quicken (personal finance) software. There's probably a version specifically catering to your business.
After the conference, Camille graciously answered more questions in the following interview:
1. What are some of the most overlooked tax deductions for probloggers and online entrepreneurs? Which deductions are the most misunderstood?
I think the most overlooked deduction by far is mileage. Since most bloggers work out of their homes, all miles driven from that site to anywhere that is business related will qualify as a business deduction.
With the federal mileage rate currently at $.585 per mile, this could be a sizable deduction.
I would say that the most misunderstood deduction is the 'Office In Home' deduction. IRS has very specific guidelines relating to work space in the home and if business owners choose to claim this deduction they need to be sure that the space falls within the parameters set by IRS.
This isn't really a deduction, but I find that the most overlooked item for a small business that files as sole proprietors is the self-employment tax that they are liable for and required to pay in installments four times a year. Self-employment tax (social security and medicare) is approximately 15.3% of your net business income. That can be a huge amount due at the end of the year if you have not been making the properly estimated payments throughout the year as required. And of course, you will need to add on interest due on the underpayment as well.
2. Many online entrepreneurs think that since they don't make a lot of money they don't need to worry about accounting. Do you agree with that? If you don't, how do you talk them into changing their thinking?
This is an easy question for me. If you don't keep accurate records how do you know if you are making money or not?
Although, it's not only knowing if you are making money but also how are you using the money that you do make.
Many small business owners are what we consider 'shoe box' clients which mean that they show up once a year at their accountant's office with the envelope full of receipts or they present pages and pages of Excel spreadsheets.
Either way, they have no idea how they are doing (other than they have money in their bank account) until their accountant tells them after he has deciphered all those pieces of paper. It can be a real shock to find out that you owe money on your taxes when you thought you hadn't made enough to owe anything.
In addition, I find bookkeeping invaluable as a budgeting tool. If you keep current with recording your income and expenses you will be able to see monthly at a glance when you're busy times are and when you might need to boost your marketing to draw in more business.
It can also show you exactly when and how much you are spending on various expenses for your business. By looking at your expenses on a monthly basis you can determine when and how much money you might typically need to cover those expenses.
On the other hand, it can show you which items you might be spending too much on so you can figure a way to cut them down in the future or spread them out in a different way.
3. Do you have any suggestions on how to pick a good accountant?
I'd like to say that all accountants know what they're doing, but I haven't always found that to be the case. The best thing I can say is to shop around. Not only do you need to find someone that has the necessary knowledge, but also someone who is willing to work with you, be there when you have a question or a problem. During a short conversation with a potential accountant, you should be able to tell if you click.
One last thing about accountants, just because they have a CPA designation doesn't mean they will be the best fit for you. You do want someone that knows the rules, but you should also look for someone that can work and grow with you.
4. You've been consulting small business owners for almost two decades. Do you think online entrepreneurs (probloggers, eBay sellers, web 2.0 people) have different accounting needs compared to people who start brick and mortar businesses? Do they face different challenges?
Really, business is business. We all work with numbers to tell our story. Although, I think one problem facing online entrepreneurs would be the integration of their financial records with standard software. We all know that programming is here today and obsolete tomorrow so it is up to the accounting software industry to keep pace with the needs of the online community.
There are many third party software companies that have and are continuing to develop programs that will work as add-ons to standard accounting software. These come in basic or industry specific programs so it is all a matter of finding the best fit for your business.
5. Can you tell us a little bit about how you started Wright Solution and why you wanted to work with small businesses?
I have always looked at business as a kind of game, a puzzle and I love puzzles. There is a place and reason for everything and the business person just needs to find out how to put all the pieces together to tell their story.
The problem I saw early on was that most startups or small businesses were focused on the operation of their business. This is what they should do but they tend to leave out the basics that will show them if what they are doing is effective and profitable.
When I work with small businesses I enjoy watching the light bulb go on when they see the accurate picture of how their business is operating financially.
6. You are a member of Intuit's accountant speaker bureau. Can you tell us why you decided to work with Intuit?
When several of my clients asked me to look into QuickBooks for them, I spent some time learning all I could about the program. Over the years I have found that many people that use the program don't really have a grasp of what they are doing or the power of the program, so much of my time is spent correcting work or training my clients on the program.
The Intuit Speakers Bureau is made up of professionals like myself that enjoy helping people to make the most of the products that Intuit produces. I hate to see people struggle when all they may need is a little guidance to set them on the right path.
QuickBooks products are an affordable solution for the small business owner and I realized that if I wanted to stay in business myself I needed to become proficient in the products that my clients used.
7. You were recently featured as a business expert at BlogHer's San Francisco conference, the premier blogging conference for women. What were some of the most commonly asked questions from the women bloggers?
Most of the women I talked to were very early into their businesses so were looking for information on how they should structure their business: as a sole proprietor, an LLC or a corporation.
There were also questions about whether they really needed to file a tax return if they weren't making much money.
Then, of course, there were the standard questions about how much they could write off for the different expenses they incur.
8. I've heard from many small business clients that QuickBooks have a lot of features that they don't use because they don't have the time to explore and learn. Where can they go find competent help? Both for free and for more extensive consulting.
The QuickBooks ProAdvisor database is a great place to find help. It's also accessible within any QuickBooks program. This is not a free service and not backed by Intuit, the people listed on the database are small business owners themselves and charge a wide range of fees depending on their proficiency in various areas. Just like finding an accountant, if you need help from a ProAdvisor, I would suggest that you call several to find the right fit for you.
For free help, you can join the QuickBooks Online Community. Here you can ask QuickBook Experts and other QuickBook users how to use specific features.
9. Intuit has a lot of new products that seem like they would be helpful to small business owners. But there're so many options. Where should a new small business owner go to find the right product(s) to get started with?
A good place to start is by going to quickbooks.com and clicking on Products & Services. Here you can see a map of all Intuit products and services for small businesses from financial software and payroll solutions to Website creation and payment services.
The one thing I would add is that when shopping for which product would be the best fit if you are just starting out, smaller in size, and pretty basic, I would go with a more basic version instead of jumping right into the most expensive version. All versions are rewritten every year with new bells and whistles so you can upgrade to a more robust version within a year if it is necessary. You want to start with a program that is adequate for your current needs, but not too complicated and expensive that it will overwhelm you right off the bat.
If you have relatively simple financial needs, you might want to start with QuickBooks Simple Start, a free basic version of QuickBooks, and upgrade to a more robust version if you need more functionality later on.
10. Billing Manager looks like a great tool for freelance workers. Can you tell us a bit about what you like about it and how it compares to other Web-based invoicing tools like Blinksale or FreshBooks?
Intuit Billing Manager helps small service businesses including freelancers create and manage their invoices online. It's primarily for business owners who are using Excel and Word and want a more effective way to manage their invoices but aren't yet ready to get QuickBooks. What I like about Billing Manager is that it's a stepping stone to accounting software and definitely better than spreadsheets. It's simple to use, letting you send out invoices with minimal effort, and it's free at billingmanager.com -- you can't beat that.
I'm not that familiar with Freshbooks and Blinksale so I can't comment on how they compare directly with Billing Manager. I can say though that Billing Manager is from Intuit so it's here to stay and it integrates well with other Intuit products like the company's payment solutions. So once you've invoiced a customer, you can get paid faster by accepting their online credit card payment.
[Editor's note: Here are my reviews of the top Web-based invoicing apps.]
11. Many semi-pro bloggers earn a few hundred (or thousand) dollars a month. They're using Excel spreadsheets and want a more robust (but still affordable) accounting system. What do you recommend?
As I mentioned earlier, I think any accounting system is better than spreadsheets or envelopes. There are several software packages on the market, but I feel that the QuickBooks products are a perfect fit for the small business owner. The programs range from the most basic to a product that can handle million dollar businesses that need more functionality.
One of the best things about QuickBooks is the price. I have consulted with clients that have spent many thousands of dollars on larger name products and have not had favorable experiences. QuickBooks is an affordable solution for small businesses that need to get up and running in a short period of time without much hassle. As time goes on and they outgrow the program, they can move on to a higher end product, but starting out I think QuickBooks is the best way to go.
I know I probably sound like a QuickBooks salesperson, but I have dealt with many small businesses and have found the programs to work very well for them.
Again, remember that the key is not really the software program you use, but that you use something to organize your records in one place to give you the best picture of your business at any given moment.
12. Can you give us some examples of how an online entrepreneur can use QuickBooks to get organized?
QuickBooks can be used by any business, online or not. It is all a matter of setting up a file to do exactly what you need. There are basics of accounting that need to be followed, but after that, it is time to play and design a program to fit your specific needs. A couple of possibilities would be customizing invoices featuring your own personal flair or setting up different categories to track various divisions of your business. There are many ways to use QuickBooks beyond the basics, it just takes some thought and time to design the program to get the information that is most important to help you run your business.
13. Can the online version completely replace my desktop QuickBooks software? Will I need to upgrade to a desktop version later?
QuickBooks Online Plus does not have an identical set of features to that of other QuickBooks desktop products. It's best for service-based businesses that need to access their books remotely and/or allow multiple people to work simultaneously. Some of its features are unique while many are the same or similar to other QuickBooks products. You can check out this chart for a side-by-side comparison of online and desktop versions of Quickbooks. Since QuickBooks Online is different from the desktop versions, it's best to decide if it's right for you from the start rather than changing to the desktop version later on.