Jack Daniel's - NBA Legends Camp 2018 Sweepstakes
Win 1 of 2 Trips to the Jack Daniel's Distillery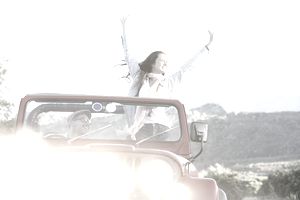 Description:
How would you like to see the place where Jack Daniel's whiskey is made? Enter Jack Daniel's NBA Legends Camp 2018 Sweepstakes and you could be one of two people to win a free trip to Lynchburg, Tennessee to visit the distillery. Each of the two prizes is worth about $3,000.
Sweepstakes Links:
Click Here to Enter this Sweepstakes
Click Here for the Official Sweepstakes Rules
Click Here for the Sweepstakes' Home Page
Note: If the sweepstakes entry link doesn't work for you, try entering through the home page and looking for a link to the sweepstakes.
Category:
US Vacation Sweepstakes, Medium Sweepstakes, Daily Sweepstakes
Eligibility:
USA, 21+
Start Date:
February 01, 2018
End Date:
April 30, 2018 at 11:59 p.m. ET
Entry Frequency:
1 x daily per person
Sweepstakes Prizes:
Grand Prizes (2): A two-night trip for five to Lynchburg, TN including a visit to the Jack Daniel's Distillery and an assortment of special apparel. (ARV: $3,000)
Additional Comments:
To enter this sweepstakes, you must submit your personal, all time NBA Legends dream team, but winners will be chosen randomly.