Should You Use an Escalation Clause?
Sharp Bids on Purchase Offers Can Backfire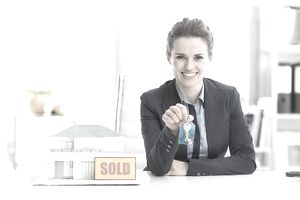 You know who really loves including an escalation clause in a purchase offer? Real estate agents. Especially buyer's agents seem to be very giddy about this practice. But agents are not to blame for the interest in escalation clauses because often it's the home buyers themselves who bring it up by suggesting that an escalation clause, also called a sharp bid, might be a good idea.
What is an Escalation Clause?
An escalation clause is typically utilized in a potential multiple-offer situation.
It is synonymous with the phrase: sharp bid. It is used to try to squeeze out all competiton in a competitive bidding process. Basically, it says that a buyer will pay X amount, which could be any number ranging from $100 to hundreds of thousands, above and beyond the highest offer received by the seller, and it generally contains a ceiling cap.
A typical type of escalation clause might read as follows: Buyer agrees to pay $1,000 more than the highest offer received by the seller, not to exceed a sales price of $315,000. A buyer might want to use this clause in a purchase offer if it seems like other buyers might raise the price above the listed price.
Say the property is listed at $295,000. It has all of the bells and whistles a buyer desires, and is located in a high-demand neighborhood on a quiet cul-de-sac. Sometimes, a listing agent will advise buyers that all offers will be presented on a certain day at a certain time, and that might be your first clue that the seller expects to receive more than one offer.
In this hypothetical instance of a hot seller's market and a gorgeous home listed at $295,000, a seller could receive offers such as:
$290,000 (because there is always somebody who believes nobody else will bid.)
$295,000
$305,000
$310,000
If the fourth buyer submits an offer with an escalation clause as stated above, it would mean the buyer will agree to pay the seller $311,000.
The buyer is happy because the price is $4,000 under the maximum price the buyer was willing to pay, and the seller gets the highest offer. It all seems well and fine, but is it?
Drawbacks to an Escalation Clause
From a seller's point of view, an escalation clause might not be the best option for the seller. Accepting an offer with an escalation clause means the seller can no longer issue multiple counter offers to the other parties nor continue to negotiate. In the above example, the buyer took money off the table. The seller lost $4,000.
That's based on whether the buyer's actual top bid was $315,000. It might have been higher, but a seller who accepts a contract with an escalation clause will never know how much higher such a buyer might bid.
Moreover, in this type of multiple-offer situation, it could be in the seller's best interest to issue a counter offer. In some states such as California, for example, a seller can make a different counter offer to each of the buyers, if the seller so desires, or to only one or two buyers. (We mention California because the state tends to lead the nation.) The seller generally has more options available in a multiple-counter offer situation. Each counter offer might be weighed and analyzed separately.
Say, for example, that the seller decides market demand is so strong for the home that the seller might elect not to take any of the purchase offers nor to counter any of the offers. That is always a possibility. In this type of situation, the seller could change the sales price of the home to, say, $315,000, and start the bidding once again. The drawback to this scenario, however, is there might not be any immediate takers or the days on market might linger longer, and that is always a risk when the seller raises the price.  Still, it might be a viable solution, and one worth considering instead of accepting an escalation clause contract.
Why Buyers Gravitate Toward Escalation Clauses
Not every home buyer enjoys the suspense and tension that comes with the territory of negotiation to buy a home.
Buyers are also worried about competing, and some refuse to submit an offer in a multiple-offer situation. By introducing an escalation clause, it can increase the buyer's chance of offer acceptance and it sets particular parameters that define the buyer's comfort zone.
Whether the escalation clause is "legal" in every state depends on legal interpretation. That doesn't stop agents from suggesting it or buyers from wanting to do it. For all practical purposes, though, it might seem much easier for the buyer to simply make a highest and best offer and be done with it.
At the time of writing, Elizabeth Weintraub, CalBRE #00697006, is a Broker-Associate at Lyon Real Estate in Sacramento, California.