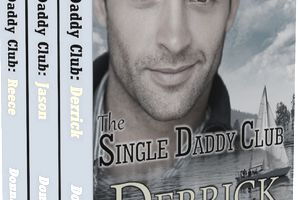 Self-publishing has become a widely accessible option for aspiring authors who haven't had success at — or don't want to be bothered with — being acquired by a traditional book publishing company.
Publishing your own book can be satisfying, depending on what your goals and expectations are. Here are some common reasons become an indie author:
You want fame and fortune as a published author
Don't we all?
If your goals in writing and publishing your book are fame and fortune, know that even most traditionally-published authors don't experience that (for more about that, read the article on what to expect as an author). While there is the occasional blow-out bestseller success story, industry experts claim the average self-published book sells only 150-200 copies, and that's mostly to friends and family.

But there are other, very valid reasons to self-publish.
You want a keepsake book or a remembrance
Self-publishing allows you to own a hardcover collection of your personal poetry; to commemorate a family event; or to give your siblings copies of your mom's recipe collection. Print-on-demand self-publishing companies like Lulu.com allow you to print as many--or as few--copies of your books as you'd like.
You're an expert in your subject and have a popular blog / radio show / seminar series
Self-publishing is a great option if you're an expert with a platform--a blog with thousands of subscribers, a regular speaking engagement schedule, a radio show or other large following--and an audience who you know is very interested in your topic.
For example, Trisha Torrey self-published using Amazon.com's CreateSpace--Trisha knew her readers would be interested in the subject.
You (all) want a book as a fund-raiser
Self-published "community" books (like Junior League or church cookbooks) have long been used for fundraisers; collected remembrances of Hurricane Katrina were published in a book to benefit the victims.
Self-publishing companies like Blurb have models for charitable publishing.
You're an avid sci-fi/fantasy/mystery/romance (or other genre) buff, you know what your fellow fans love and you've written something they'll enjoy
Many voracious readers of genre fiction are moving online and turning to ebooks, which is how bestselling paranormal romance author Amanda Hocking and erotic writer E L James (Fifty Shades of Grey) got their starts.
If you know your genre and audience really well and know how to reach your reader (because you're scouring the same places), then self-publishing an ebook might be the way to go. Some companies (like Barnes & Noble's NOOK Press) offer a distribution component, which could help build your audience of readers.
You've written a children's book / a brilliant literary novel / a memoir about your beloved dog but can't find a publisher, though you know many people would appreciate it.
There might indeed be a waiting audience for your book--but see "average self-published book" sales number, above. If your aspirations are literary, it behooves you to take a step back and consider any constructive feedback you've been given (family or friend raves don't count).
Don't have any feedback?
Read this article about getting feedback on your novel for more hints. Make sure to address any issues with your plot, your characters, your writing--and your typos.
For a fee, find a freelance editorial service that will give you objective feedback.
Whatever route you take, honor the book publishing process...
... because while the self-publishing process can appear to be simple and even — from some DIY services — free of charge, if you care about quality, then the process of putting a book out into the world is typically neither easy nor free.
Traditional book publishers set a high bar to entry and have gatekeepers like literary agents and acquisitions editors because they know the publishing process is labor- and resource-intensive. Self-publishing is no less of an investment — and it will be entirely your investment with a lot of self-publishing challenges that you may not have thought of.
Make sure the content of your book is as worthy of your time, money and energy as it can be.

Whether your goals are personal or professional, to reach a large audience or to make Mom smile, it makes sense to take stock of them before you self-publish your book. Then, when you hold your book in your hands, you'll be better able to gauge your self-publishing success--on your own terms.