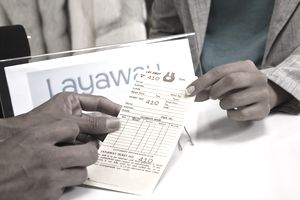 Shopping With Layaway Plans: Once a common offering by many stores, both large and small, independent and chain, layaway plans became rare in the 1970s, but have been making a limited comeback in recent years, largely due to customer demand. They offer consumers a means for making retail purchases without incurring a debt of any kind.
Buying merchandise under a layaway plan is a simple concept. Unlike credit card or house charge account purchases, with layaway, the merchant does not release the goods to the consumer until they are paid for in full.
Instead, the customer makes a deposit, usually with a modest service charge included, and the merchant puts the goods aside or lays them away. Depending on the cost of the goods, there may be one or more additional payments over the course of a few weeks or a few months. If the customer fails to make full payment by the agreed upon date, the merchant has the option to return all payments, minus service charges, and put the goods back on sale.
K-Mart (also spelled Kmart), Burlington Coat Factory and Marshall's are among the few large retailers that continued to offer layaway even as most competitors ceased doing so. Sears launched its own plan within recent years. All these companies offer layaway year-round. Another old-time, once-popular form of consumer finance that is enjoying a small revival by retailers is the Christmas club.
Why Layaway Went Away: See the photo above. Before the advent of computerized and bar coded warehousing and inventory management systems, administering a layaway plan was an intensely manual process.
Large retailers, in particular, began to feel that they absorbed too much staff time relative to a number of new sales that they facilitated. The old manual process included:
Writing out numbered tickets, as shown in the photo
Attaching the main part to the item, and giving the stub to the customer
Storing the item in some sort of logical manner to facilitate retrieval
Logging payments from layaway customers, in a ledger and/or the ticket (see photo)
Monitoring customer payments and items in the layaway storeroom
Seeing which items are past their due dates for payment and/or acceptance by customers
Restocking past-due layaway items in the main store
Refunding money (minus fees) to customers who did not pay in full and on time
Recent Layaway Revival: Giant retailer Walmart revived layaway starting on October 17, 2011. Their new plan was limited to select categories of merchandise, and minimum purchase amounts applied. A 10% down payment was necessary, and a nonrefundable $5 fee added to layaway purchases meant that the wise shopper would select this option only for big ticket purchases. Canceled orders incurred an extra $10 charge, deducted from any refund for prior payments. Walmart had dropped layaway in 2006, indicating declining demand for it by consumers, as well as stockroom clutter created by storing goods on layaway. ("How Bad Is the Economy? Wal-Mart Revives Layaway," The Wall Street Journal, September 9, 2011.) Toys "R" Us also began offering layaway in 2011.
Walmart and Toys "R" Us started their layaway plans in response to consumers who wanted more time to pay for their purchases during the peak Christmas shopping season.
Toys "R" Us, Sears and Kmart eventually dropped their service fees. Kmart and parent company Sears have seen an increase in layaway sales as a result, most notably in TVs and cameras. Reviving layaway also seems to mesh with Walmart's venture into low-cost basic financial services for its customer demographic, such as through its Walmart Money Centers.
Razor USA is among the manufacturers that enjoyed a surge in sales as a result of layaway options at Walmart. During a surge of demand for Razor's big ticket motorized scooters, Walmart refunded its $5 service fee via gift card when the item was paid for in full and picked up. For a time, Toys "R" Us made the 50 toys on its hot list eligible for layaway but stopped reserving some items when demand began outstripping supply. ("Layaway Leads to Early Rush on Holiday Toys," The Wall Street Journal, October 5, 2012.)
A website named eLayaway helps users find the right retailer with the right merchandise and the right layaway plan. Then eLayaway sets up automated payments from the customer's bank account to the retailer. The payment platform is designed and maintained by HSBC.
Implications for Financial Planners: Among the core issues that financial planners must address with clients are overuse of credit cards and the problems of excessive consumer debt. Suggesting the use of layaway, where available, may be advisable.