How a Small Business Owner Can Roll Out a Global Campaign on a Shoestring
An interview with Kevin Freedman, Chairman and Founder of Freedman International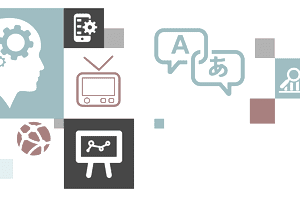 What started out as a Twitter exchange – "loved your article sort of thing" – ended up becoming a wonderful interview with Kevin Freedman, chairman and founder of Freedman International, maker of global marketing campaigns that scale. Here I ask Kevin how a small business owner can roll out a global campaign on a shoestring, how he can overcome potential pitfalls that come with a global campaign launch and what other factors business owners should consider when they begin a global campaign.
Laurel Delaney: What does Freedman International do and where are you based?
Kevin Freedman: Freedman makes marketing campaigns work globally, at scale. Smart technology and systems driven by experienced, forward thinking and agile project managers get your project out and performing in multiple languages and multiple localities.
We're not brand designers, but we understand brands, and we know how hard is to keep brand consistency across the different markets. 
We have more than 800 experienced in-market linguists to manage pitch-perfect translations of your content into any language. But we know marketing campaigns are much more than just words. Our transcreators (people who think creatively alongside translation) to ensure your words really say what you want them to say, and make people feel what you want them to feel. Translating a gut-level reaction and delivering it in 30 different languages – that takes skill.
The bottom line is we all want to work with people we like and who we can trust to deliver on their promises. We're really proud of the relationships we form with our clients. You can rely on us to get the job done well.
We have offices in London, New York, and San Francisco, but we have specialists all around the world.
LD:  Do you work with SMEs?
KF: Yes, we work with business of all sizes. We don't have a preference; we work with small companies, start-ups and big global companies based all around the world. We adapt our services to any business size, taking into account the different needs, priorities or budgets.

LD:  How can a small business owner effectively roll out a global campaign on a shoestring budget yet still get results?
KF: If you don't have the global budget to fund local activities, pull local markets' budgets together to secure savings associated with centralized implementation. The centralized model has many advantages to the global marketer, one of which is cost saving. This saving is achieved due to efficient workflows, a service geared for implementation and volume. Not just because you're buying in bulk, but also because producing multiples truly takes less time than a disjointed series of singles. 
LD:  What are some of the pitfalls to budgeting for a global campaign? How can a small business owner prepare in advance to overcome these pitfalls?
KF: Late changes to campaigns can be costly and all too often these are vanity changes which won't improve ROI. Local markets cannot book the right media space at the most attractive prices if they don't know what's coming their way so you'll end up paying urgency charges and extra fees will pop up from all directions.
And you may even find your expensive campaign can't be used at all in some markets because approval wasn't negotiated in advance. 
Agile planning is the key to avoiding these pitfalls and to staying within budget. Set clear rules from the start on the running time of the project or the number of additional markets you wish to introduce to help avoid rising costs and wasted assets. Then decide on budget ownership and allocation to make sure everyone is clear where the money is coming from to allow local marketing teams to deliver with confidence and consistency. And don't fall in love with a big idea or a creative concept that does not work for your global markets. Get input from your key markets early on in the process to ensure what you produce is fit for purpose both culturally and technically.
While investing in the right tools will also make your life much easier, and save you time and money in the long run.
LD:  What factors should small business owners consider when they begin a global campaign? Should they begin with the end in mind (focus on desired results) or pay attention to what market they know and want to enter?
KF: International campaigns usually originate in the home market where the lead agency and central team are based. The first stage of the process is a melting pot of creative thinking. There's a focus on the big idea and on campaign strategy from a group of talented creatives - all of whom have knowledge of the product and personal experience of the home culture - but little thought is given to how the campaign will actually be adapted to resonate in multiple markets. 
You can safely steer a pathway though the localization process if you approach it right. Planning your campaign with global implementation in mind will help you avoid common difficulties with translation (e.g. lack of space, cultural differences, late changes, etc.) further in the process, which will, in turn, save you time, money and unnecessary stress for stakeholders. 
Illustration courtesy:  Freedman International
LD:  How should small business owners leverage social media to build a great global campaign and what problems will they encounter along the way? Any quick solutions you can offer?
 
KF: There are not many shortcuts to do a great social campaign around your global launch; however, social media is a very rewarding field and it will give you great results with little investment of time and money. These are a few things you could do:
-    To avoid posting to your companies social media at all hours, use your time more effectively and schedule your social posts in advance using either Buffer or Hootsuite (both have their advantages). This will also help you to produce a social media content plan on a weekly, monthly or quarterly basis. 
-    Make sure you take advantage of global social media trends and hashtags to optimise your real-time updates. Companies see a huge increase in engagement of over 6,000% when using trending hashtags such as the blue/black or white/gold dress for example. 
-     Always analyse what is successful and what doesn't work to tailor content for future campaigns. Buffer and Hootsuite provide email reports to help you to analyse your audience reach whilst Google Analytics will allow you to measure the traffic social media drives to your website and what percentage of those visitors converts to sales.
-    Tailor content to multiple markets/audiences across different social media platforms selected specifically for your target audience. Millennials are migrating from Facebook and using other platforms such as Instagram, Vine and Snapchat, whilst in China and Russia, Facebook access is restricted, their own national social networks QQ and VK would have a greater impact.
If you're selling insurance Instagram might not be the most effective platform for you, but if you're selling something visual such as art or clothing this platform will be more effective. 
-    Create a customer service strategy for your social media users so they know how to deal with complaints to stop them spiralling out of control. 
-    Comment on your followers' posts with useful tips and links to further advice so you're not just spamming your followers with links to your own content.
 LD:  What are some points that business owners should consider when implementing an email campaign for multiple markets?
 
KF: There are a number of challenges that come to marketers when launching global campaigns; a few stones in the way can be avoided easily are:
-    Lack of understanding of the target market best practices: peak opening hours, preferred type of content, offensive or culturally irrelevant images or subject lines can mean your email won't be as successful in your targeted markets as it was in your source one.
-    Technology won't compute, and throws a lot of challenges: different Internet speeds, dominant devices or browsers might mess up your message and make your creative email look boring and dull or not load properly
-    Filters work differently: your linguists will need to be aware of what wording works better in order not to trigger spam filters
Is there a magic trick that can help you sort out these issues? Actually no, the road is not easy and it takes knowledge and expertise to implement an email campaign for multiple markets. Two things might make your life easier though: Find the right partner and test, test and test your campaigns!
 
LD:  Where can business owners go to get a better understanding of what your company does?
 
KF: To find out more about Freedman International please visit our website www.Freedmaninternational.com. It's worth reading these three main sections:
-     "About Freedman," which defines Freedman International's role as global marketing implementation experts in a few lines
-    "A better way" which contains useful advice for our audience to download 
-    And the case study section called "Our work" where you will find examples of global marketing campaigns we have implemented for our clients
You can also visit our YouTube channel, which showcases examples of previous campaigns we have delivered: www.youtube.com/user/FIPLC
Illustration courtesy:  Freedman International