Big Shipping Giants Snatch Up Global E-Commerce Service Providers
Cross-border e-commerce competition is white-hot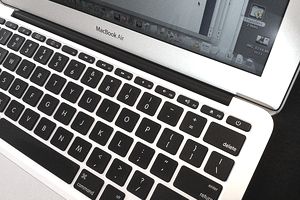 According to Multichannel Merchant, eMarketer forecasts, "global e-commerce will grow 25% in 2015 to $1.67 trillion, representing 7.3% of overall global retail sales of $22.82 trillion. U.S. e-commerce sales are expected to rise 14% to $349 billion this year." (Source: http://multichannelmerchant.com/opsandfulfillment/fedex-raises-shipping-rates-ahead-peak-21092015/#.) The explosive growth is the primary reason why shipping companies are snatching up cross-border e-commerce service providers.
Let's take a look at who the key players are and how they are positioning their companies for the upcoming holiday season to be a jolly one.
UPS Buys i-parcel LLC
In October 2014, UPS (www.ups.com) acquires global e-commerce firm i-parcel (www.i-parcel.com/en). i-parcel offers affordable, scalable logistics and technology solutions to globalize online shopping. The acquisition complements UPS's international cross-border logistics capabilities from the U.S. and U.K., now extending to more than 100 countries. The purchase was made to strengthen UPS's global e-commerce capabilities as online sales continue to skyrocket. 
In another acquisition, UPS bought Chicago-based Coyote Logistics for $1.8 billion in July 2015 so that it can improve its ability to handle the holiday shipping rush (http://www.usatoday.com/story/money/2015/07/31/ups-buys-coyote-logistics-18-billion/30927733/). Coyote Logistics (CL) will operate as a subsidiary of UPS.
In 2014, CL had $2.1 billion in revenue. The company has developed a network of 35,000 contract carriers and a range of software designed to help deliver short-term trucking services to shipping companies.
 
FedEx Acquires Bongo International
In December 2014, FedEx (www.fedex.com) acquired St. Petersburg, Fla.-based Bongo International (www.bongous.com), helping to expand FedEx's global e-commerce portfolio.
Bongo International (BI) operates as a subsidiary of FedEx Trade Networks. BI supports more than 250,000 customers in more than 200 countries and accepts over 20 payment methods popular to international shoppers.
According to FedEx, "Bongo International's technology and processes provide a comprehensive and integrated end-to-end solution that helps retailers and e-tailers grow by reaching international e-commerce consumers. Bongo International's capabilities include duty and tax calculations; export compliance management; HS classification; currency conversions; international payment options inclusive of language translation; shopping cart management and fraud protection." (Source:  http://tinyurl.com/qh5qk8x.)
Pitney Bowes Acquires Borderfree
In June 2015, Pitney Bowes (PB) (pitneybowes.com), a global technology company, completed its acquisition of Borderfree (www.borderfree.com), a cross-border e-commerce solution company. PB powers commerce in the areas of customer information management, location intelligence, customer engagement, shipping and mailing and global e-commerce. 
StreetInsider.com says: "Borderfree provides cross-border e-commerce solutions through a proprietary technology and services platform that enables retailers in the United States and the United Kingdom to transact with consumers around the world.
Its customers include retailers, department stores, apparel brands, and lifestyle brands that sell a range of physical goods online. Borderfree generated $125 million in revenue in 2014." (Source: http://www.streetinsider.com/Corporate+News/Pitney-Bowes+(PBI)+to+Acquire+Borderfree+(BRDR)+for+$14Share/10524468.html.)
Borderfree's cross-border e-commerce solutions complement and expand Pitney Bowes' existing customer base and e-commerce capabilities, which help customers grow their businesses globally by reducing the complexity of cross-border e-commerce.
Company to Watch: Whitebox
Whitebox (www.whitebox.co) is a one-stop shop for retailers operating in the global e-commerce space. All retailers need to do is ship their products to Whitebox, and Whitebox takes care of everything, including selling items on Amazon, eBay, and the retailers' own website.
Also, the company has developed analytics software to show its customers exactly how much is made on each sale, when to re-stock and many other useful e-commerce intelligence needed to grow an online business.
We will be conducting a Q&A with Whitebox founder Rob Wray soon, so keep an eye out for it. In the meantime, pay a visit to Whitebox (www.whitebox.co), the new kid on the e-commerce solution block.
Photo Credit: penmanila