Self-Publishing eBooks: Important Considerations
Learn from Other Authors' Experiences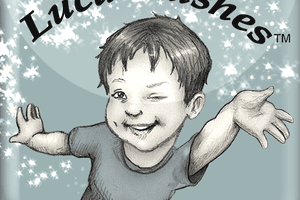 From formatting to pricing to metadata, there are many technical considerations for self-publishing an ebook.

In this interview with Nicole and Damir Fonovich, the co-creators of Luca Lashes, a line of multilingual children's ebooks and apps, the couple shared with us some of the most important technical aspects that affected their ebook and app publication and provided some tips for those interested in doing the same.


"The whole process has been a learning experience, but we'd say that the top five takeaways for aspiring authors are:
1. Take — and Keep — Control
One of the things we learned in our researching publishing options is that if a [traditional] publisher prints your book, even though you generally own the copyright, they are purchasing the rights to sell your book product into the marketplace and so have a lot of control over what ultimately happens to it — where your book is sold, how it is marketed, etc. The beauty of self-publishing and keeping your content digital is the true ownership of your content, even when you use a company like Smashwords to distribute your work. To establish that you own the content you are putting out into the world, be on the safe side and copyright everything you can. We also went the extra step of trademarking.
Of course, being in control also means you have responsibility for the whole process, including the book marketing, but we learned that many publishers rely on the authors to do most of their own marketing, so we factored that into the decision to self-publish, as well.
(Nicole and Damir decided to self-publish a children's book series.)
2. Learn About the Multiple eBook Formats and Distributors
In self-publishing Luca Lashes, we learned there are three major eBook distribution channels in the United States: Amazon.com, Barnes & Noble and Apple. In terms of making your eBooks more available to everyone, Barnes & Noble and Apple support the "ePub" format, which is the universal format for eBooks around the world.
Amazon supports any in-house format, which can be a KDP (Kindle Direct Publishing) or Mobi file. You can also convert a PDF document into an ebook through the Amazon Kindle program. If you were looking for more international distribution, it would be wise to look into Kobo, which is now owned by a Japanese company and is beating other companies to the punch in opening ebook marketplaces in foreign countries. Those looking for a great one-stop shop for formatting on multiple platforms might want to look to Atavist.com.
3. For Children's Book Apps, Know the Different Operating Systems and Timing for Distributor Acceptance
In developing our apps and working with our app developer, we realized there are some important things to consider. Did we want an iOS app, an Android App or both? iOS refers to the operating system on Apple devices like the iPhone or the iPad, and all of their iterations. Android refers to the operating system that works with a lot of different devices, including Samsung Galaxy, Google Nexus, Barnes & Noble's Nook line, and Amazon's Kindle Fire.
It's useful to know that, in our experience, the Barnes & Noble Nook line took the longest to approve your apps, as they are heavily curated and do not have as large of an app store.
The Apple App Store also has a long approval process where it seems that the functionality of your app is more severely tested. The Google Play App Store, which is the world's largest app store at the moment, is very quick to approve as was the Amazon App Store.
4. Figure Out How to Price Your Children's eBooks and Apps in a Way That Makes Sense for You
In our experience, pricing our ebooks was the trickiest aspect of self-publishing to figure out. eBooks typically cost more than apps, despite the fact that apps are more expensive to produce. This seems to be because the market has responded so favorably to free apps that are supported by advertising, consumers now expect to pay next to nothing for apps.

Pricing for ebooks is dictated by the publisher, based on a number of book market forces.
As self-published ebook authors, we learned that we could give a lot of value for the price of the ebooks and still make a profit.
(Product pricing and pricing strategies were learning experiences for the authors.)
5. Dive Into the Extremely Important Issue of Metadata, the Key to Discoverability
For those who aren't familiar, metadata is the word used to describe the information contained within the app or eBook. In the case of the app, this includes the title, the app code itself, the producer name, the developer name, the app description, and more. This is an app producer's chance to make their app memorable in the eyes of the end user. In the case of the ebook, metadata also contains the author's name and any other information about your product.

We wound up discovering metadata's importance after the fact, as we noticed that our apps and ebooks found increasing discoverability with different adjectives and in different categories. Even though one might think their book fits neatly into a general "Kid's" category, they may find better traction in the "Imagination & Play" sub-category. Each marketplace that we distribute through (Amazon, Barnes & Noble, Apple, Google Play) has different categories and different descriptive strategies that increase visibility within each of their categories. They also all have different age-group sensitive keyword strategies, and you want your book or app to appear in the most appropriate one.

You have to ask the question, "How can I help people find my book?" then research your category. For example, there's a sub-category under juvenile fiction for "juvenile picture books," but that's a big category. Your book might be more appropriate under "educational reference" or "special needs" or some other metadata that narrows the field for the consumer who is looking for your topic.

We learned to pay special attention to editing our metadata appropriately. So many people, including major publishers, do not take the time to edit metadata, which can hurt the SEO [search engine optimization] and "discoverability" of your app or ebook. As you edit your metadata, it's important to know how the search algorithm, keyword analysis, and categorization in each marketplace affect the search for your book .

(Understanding  keyword search tools and search engine optimization (SEO) can help improve your standing in search engine searches.)

As we said at the beginning of the interview, there is so much that we've learned while creating a children's series of ebooks and apps, but we feel the points we've mentioned are particularly important for any aspiring self-published ebook writer or app producer."

Together, Nicole and Damir Fonovich have 17 years of experience in education, in both teaching and administration. The couple created Luca Lashes, a line of multilingual ebooks and apps designed to help kids (0-4) turn "fear of firsts" into fun. They live in the Chicago area with their three-year-old son named Lucas. Learn more at www.lucalashes.com. .