Taste of Home - Holiday Sides with a Spin Recipe Contest (Expired)
Win Cash for Your Unusual Side Dish Recipe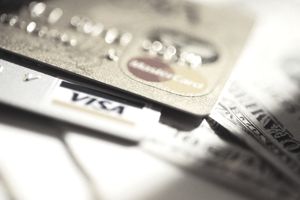 Note: This sweepstakes has expired, but you can find many sweepstakes with similar prizes on the Cash Sweepstakes List.
Description:
Do you have a favorite recipe that puts a new twist on a classic side dish? If so, enter it into Taste of Home's Holiday Sides with a Spin Recipe Contest for your chance to win cash or other prizes. 12 winners will be selected in total. This sweepstakes has expired.
Sweepstakes Links:
Sweepstakes Entry Form: https://www.tasteofhome.com/login/index?content=102&returnurl=/recipes/add/?sb=C&cid=212432
Sweepstakes Rules: https://www.tasteofhome.com/contests/holiday-sides-with-a-spin-recipe-contest-193-official-rules
Sweepstakes Homepage: https://www.tasteofhome.com/
Category:
Books, Media & Music Sweepstakes, Cash Sweepstakes, Holiday Sweepstakes, Recipe Contests, Unlimited & Odd Entry Sweepstakes, Small Sweepstakes, Canadian Sweepstakes
Eligibility:
USA and Canada (-PQ), 18+
Start Date:
September 28, 2017
End Date:
January 18, 2018 at 11:59 p.m. ET
Entry Frequency:
Unlimited entry per person
Sweepstakes Prizes:
Grand Prize: $500 cash. (ARV: $500)
1st Prize: $300 cash. (ARV: $300)
2nd Prize: $150 cash. (ARV: $150)
3rd Prize: $75 cash. (ARV: $75)
Honorable Mention Prizes (8): A book. (ARV: $9.99)
Additional Comments:
To enter, submit a recipe that offers a twist on classic sides like twice-baked squash, parsnip gratin, and apple corn bread.
Entries will be judged on the basis of taste (25%), visual appeal (25%), creativity (25%), and crowd appeal (25%).
The contest site offers winning tips including using ingredients that are easy to find and prepare, including a photo of yourself, describing your recipe, and more. Read the tips to increase your odds of being picked as a winner.
Note that there are several other recipe contests on the same page.
If you need some inspiration, read my article on how to come up with original recipes for contests.