Sample Human Resources Policies and Procedures
Use These Sample HR Policies and Procedures for Employee Management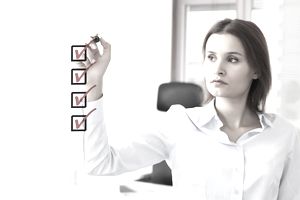 Looking for policy samples? Do you need sample checklists, procedures, forms, and examples of Human Resources and business tools to manage your workplace to create successful employees? These samples are provided for your personal use in your workplace, not for professional publications.
You may adapt these samples for your organization's needs. It is helpful to have a sample policy when you are ready to create your own.
While every organization has different needs, different priorities, and different guidelines they need to guide employee behavior, these samples give you a base on which you can build the policies for your organization.
Take a look to see the recommended sample policies that don't sap employee spirits and steal their lives and private time. These policies, procedures, and checklists successfully recognize the limit between providing employees proper guidance for appropriate behavior at work and draw a line between that and employee lives outside of the workplace.  
Contact TheBalance.com to inquire about use of the samples for publication or any other use. Need an HR glossary? See the Human Resources Glossary of Terms. The terms defined provide a definition and much more about how you can implement the defined concept within your own organization.
Sample Human Resources Policies, Checklists, Forms, and Procedures
Policies: A
Policies: B
Policies: C
Policies: D
Drug Testing/Screening Policy Development
Policies: E
Employment Discrimination Guidelines
Policies: F
Policies: G
Policies: H
Harassment Policy: Aids/HIV
Health and Safety and Environmental
Policies: I
Policies: J - K
Policies: L - M
Policies: N
Policies: O
Policies: P - Q
Policies: R
Policies: S
Policies: T
Policies: U - V
Policies: W - Z
Disclaimer: Please note that the information provided, while authoritative, is not guaranteed for accuracy and legality. The site is read by a world-wide audience and employment laws and regulations vary from state to state and country to country. Please seek legal assistance, or assistance from State, Federal, or International governmental resources, to make certain your legal interpretation and decisions are correct for your location. This information is for guidance, ideas, and assistance.