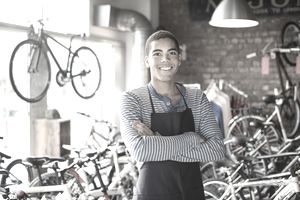 Are you looking for a summer job or internship? You will most likely need to include a cover letter when you apply, in addition to your resume and references.
What to Include in Your Cover Letter
In your cover letter, you should include previous employment experience and examples of the relevant skills you gained. If you have limited related employment experience, you can include examples from your coursework, extra-curricular activities, volunteer work and internships.
Your goal is to provide the hiring manager with an understanding of how your personality, background, and skills will translate into a strong employee or intern.
How to Send Your Letter
Depending on the application process, you may need to send your letter in written form, or email it. If you are emailing your cover letter, you will need to be clear in the subject line about the contents of the message. Subject: Firstname Lastname Cover Letter (and the position you are applying for) will allow the hiring manager to file it appropriately. There is no need to include the contact info in the heading, you would begin the message with the salutation, and include your cell and email info following your closing.
The following is a sample written cover letter for a summer job or internship. You can tailor this to fit your experiences and the position you are applying for.
Sample Cover Letter for a Summer Job
Your Contact Information
Address
City, State, Zip Code
Phone Number
Cell Phone Number
Email
Employer Contact Information

Name
Title
Company
Address
City, State, Zip Code
Date
Dear Mr./Ms. LastName,
Please accept my enthusiastic application for the public relations internship you posted through ABC College's Career Services Office. I would love the opportunity to work as a summer assistant for your company.
After reading the description of the position and the required skills, I believe I am a well-qualified candidate for the job.
You specify that you are looking for someone with strong writing skills for publishing press releases and other information material. As an English major, a writing tutor and an editor of my school paper and multiple literary magazines, I have become a skilled writer with a broad variety of experience.
I also fulfill your requirement that applicants be both academically successful and resourceful. As a double major in the Honors Forum with a 3.99 GPA, I have displayed my strong work ethic and my ability to rise to intellectual challenges. I have also demonstrated my resourceful nature while working for Sarasota Reads, a program that involves discussing literature with young adults. As a group leader, I have devised numerous creative ways to engage children in the novels we read. For example, I organized a festival for the students to provide information on the social context of one of the books. I believe my academic record and independent, resourceful nature make me extremely qualified for an internship with your company.
Working as an office assistant for the Career Services Office at ABC College, I have acquired skills that will be valuable as a PR assistant.
My position has helped me gain experience in making phone calls, performing standard office duties, and executing computer efficiency. I have carried out these responsibilities with organization, speed, and accuracy for the past three years.
I am confident that my office experience, writing skills, academic record and resourcefulness are just the qualities you are looking for at Sunrise, Inc.
I have enclosed my resume, along with a recommendation from Jim Greenspan, my supervisor at Career Services. I would love the chance to speak further with you about my opportunities with your company.
Thank you so much for your time and consideration.
Sincerely,
First Name Last Name
Cell: 555-555-8745
Email: yourname@abc.edu
More Sample Cover Letters
Cover letter samples for a variety of career fields and employment levels, including an internship cover letter sample, entry-level, targeted and email cover letters.
Suggested Reading: Top 10 Cover Letter Writing Tips | What to Include in a Cover Letter | Cover Letter Writing Guide