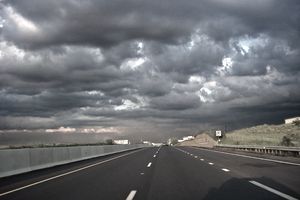 Safeco Insurance is part of the Liberty Mutual Group and is headquartered in Seattle, Washington. It offers personal and business insurance products through its network of over 9,000 agents across the U.S. With Safeco's usage-based auto insurance program, Rewind, auto insurance customers who are paying higher insurance premiums because of tickets or accidents on their driving records have a chance to eliminate the higher charges.
This is accomplished through a telematics device which monitors driving habits and reports them back to the insurer.
Safeco Rewind Program Features
Safeco's Rewind Program is actually a form of accident forgiveness but it is also different in that you can reduce or eliminate any premium charges to your auto policy because of prior accidents or tickets. Instead of having to wait three to five years for a ticket to fall off your driving record, you can complete a four month driving evaluation period to have the charges reversed. If you are classified as a high-risk driver with points charged for speeding tickets, minor violations or at-fault accidents, this could mean a significant savings on your auto insurance premium.
This is not to be confused with the actual accident forgiveness program offered by Safeco which is designed for future accidents, not ones that already exist and have resulted in a surcharge being applied to your auto insurance policy premium.
The information collected to determine your overall safety score includes:
Mileage

Speed

Acceleration

Time/Date

VIN Number

Location
There is no fee to enter the program but it is not available in all states, so you will need to check with a Safeco agent to see if you qualify. Once you sign up, the company will send you the device to plug into the vehicle you drive most often with installation instructions.
Your driving data is available for you to review online and you can track your progress through a secure website. The evaluation period is four months, after which time, Safeco will send you a pre-paid package to mail back the device and then use the driving data gather to determine whether you qualify to have your auto insurance premium reduced.
You must have at least 12 months of prior coverage and carry a minimum of 50/110 Bodily Injury (BI) limits to qualify for the Rewind Program. Also, you must not have had more than two eligible driving setbacks and your vehicle must be compatible with the device used to monitor your driving. Generally, the vehicle must be manufactured in 1996 or after to be compatible with a telematics device.
 If there are more than two people in your household covered under your auto policy who need to enter the program, each driver can participate; however, only one driver is allowed to participate per policy term. You are allowed to participate in the Rewind Program one time only.
Privacy of Personal Data
Safeco states on its website that it uses a global positioning system (GPS) and uses vehicle location data gathered only for customer service, as required by law or for research purposes on an anonymous basis.
For more information, you can review the Safeco Privacy Policy.
The Bottom Line
Safeco's Rewind program is a usage-based auto insurance program that offers a unique form of accident forgiveness, different from accident forgiveness programs offered by other insurance companies. Instead of having to have years of claims free history or paying a fee for accident forgiveness protection, you can enter a free 4-month evaluation period of your driving habits and have the surcharge for tickets and accidents waived from your auto insurance policy premium as though they never happened. You must make a passing grade on the safe driving evaluation to have any surcharges for accidents or tickets waived from your policy premium.
If you are looking for other ways to save our your auto insurance premium, check out these 10 reasons you may be paying too much for auto insurance.