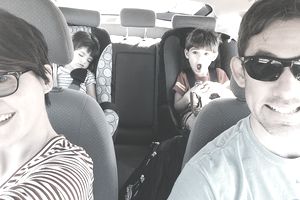 Safeco Insurance is a member of the Liberty Mutual Group, the fifth largest property and casualty insurer in the U.S., and has been in business since 1923. Hawthorne K. Dent founded Safeco Insurance, originally named the "General Insurance Company of America." The company's headquarters in in Seattle, Washington with Michael Hughes serving as President. Safeco has the rights to the name of the Seattle Mariners' baseball stadium called "Safeco Field." The company has over 4 million customers nationwide and has assets of over $6 billion.
Safeco services its products through a local agent network of over 9,000 agents across the country and prides itself with a comprehensive line of insurance products and responsive customer service.
Financial Stability
You do not have to worry about the financial solvency of Safeco. Safeco Insurance has the financial stability of the Liberty Mutual Group to back it up. Liberty Mutual Insurance has financial strength ratings of "A-" Strong from Standard & Poor's, "A2" Good from Moody's and an "A" Excellent rating with A.M. Best. Liberty Mutual Insurance has also been ranked in the top 100 largest U.S. Corporations by Fortune.
Product Offerings
As a customer of Safeco Insurance, you will find a comprehensive line of insurance products including:
Renters
Condo
Boat/Watercraft
Motorcycle
Recreational vehicle
Umbrella
Landlord protection
Business
Safeco offers a number of attractive auto insurance discounts to its policy holders including a package policy discount, safe driving discounts and teen driving discounts.
With the auto insurance policy, you can elect to enroll in an accident forgiveness program called Safeco Rewind. This program rewards safe drivers through the use of a telematics device installed in the automobile. The device monitors driving habits and reports back to the insurer. After a 4-month evaluation period, you can have surcharges for accidents and tickets waived from your auto insurance premium.
Auto policy holders also have access to Safeco's mobile insurance application.
On the website, Safeco recommends that you visit one of their local agents to make sure you are getting the best value and price for your insurance policy, although you can get a quote while visiting the website.
To receive an insurance quote, you can visit the Safeco Insurance Website, call 1-800-4-Safeco or use the agent locator to visit a local Safeco Insurance agent.
Safeco Insurance is not accredited by the Better Business Bureau. While businesses are under no obligation to seek BBB accreditation, it does gives customers a way to know how the company handles customer complaints. Even though Safeco Insurance itself is not BBB accredited, its parent company, Liberty Mutual Group, has been accredited since 1931 and has an "A" rating with the BBB. In researching Safeco customer complaints, I found complaints of customers who claim that Safeco underpaid their claims. However, there are also many positive reviews of the company in the area of customer service. Safeco offers a 24/7 claims assistance hotline with access online for customers to check the status of a claim.
The website is easy to navigate and offers a comprehensive explanation of the insurance products offered.
In addition to being able to find a local agent or receive an insurance quote, you can also access helpful resources including consumer tips, insurance terms definitions, videos on insurance related topics and disaster preparedness information.
Pros and Cons
Pros
Excellent financial stability
 
24/7 claims and customer service
 
Comprehensive line of insurance products
 
Competitive insurance rates.
 
User-friendly website
 
Customer service available 24/7.
Cons
No BBB accreditation
 
Complaints of claims being underpaid.
The Bottom Line
Safeco Insurance is a financially sound insurance company that offers a wide variety of insurance products to its customers. You have the option of using the website to take care of your insurance needs or you can also visit with a local agent. This is kind of like having the best of both worlds, easy access to account information 24/7, as well as the ability to sit down and discuss your coverage with a local agent.
Even though there have been a few complaints about the company under-paying claims, the rates are competitive and customers rank customer service and claims services better than average.