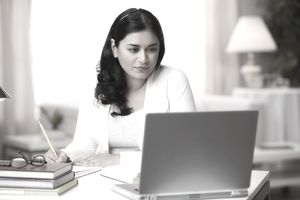 Our role in marketing is ever-evolving and changing and we often find ourselves feeling as if we need to re-invent ourselves to keep up with the pace.   We are required to not only learn new digital platforms, but we must also think about our approach with people and processes.  We're required to understand data, the intranet, social media and web analytics.  It can feel like a tough job sometimes.
   If you are in marketing I hope you enjoy learning because our industry shows no signs of slowing down.  To be in marketing, you must be willing to be continually educated.   There is no room for traditional mindsets, structures and practices, our customers are requiring more.
Customers want engagement.  Real-time engagement is happening on digital channels like your website, email, Facebook, Twitter, YouTube, Vimeo, LinkedIn, Pinterest, Snapchat and more.  How can we be the most effective in these channels and provide customers and prospects with the engagement they are looking for? I've put together a cheat sheet that will help.
Understand the Customer – The tools I mentioned above are just the beginning, but they give us the ability to mass collaborate in real-time on a global scale.   These digital tools allow us to be transparent, human, gauge the interest and learn as we go.   They make communicating with our customers and prospects easier.
 
Build a Plan - Engagement with our customers is not only an external channel, but it can also drive internal and behind the scenes activity.  We have so many tools that are data driven that can assist us in determining what's working and what's not working.   At our fingertips, we can use social channels, display search, remarket strategies in order to improve our customer acquisition, service, and retention.  We can use digital platforms and the data it brings to us to reshape our business processes and build a plan that enhances employee communication, performance management and even professional development and education.
 
Two-Sided Communication - These channels are not one-way communication platforms they are two-way and you must be paying attention.  You don't just get to talk to them, they are also going to talk to you.  You must engage customers in an authentic way with the end goal being on encouraging communication, impressions, and transactions.  The best way to do this is to create ongoing conversations that build relationships.   It's about listening and participating, not dominating the conversation.
 
Personalization – Customers are overwhelmed with information.  You must stand out from the crowd.  The only way to do this is to personalize your messaging and information. Use the data that the platforms give you in order to personalize the experience for customers and prospects.  Our customers have the control to see what they want to see and what they don't, be sure you are giving them the information that they want so that they will want to see you.  Give them the opportunity to learn more about your company and brand.   Be fun, be entertaining, but even beyond that be what they need and want to see.
 
Add Value – Digital marketing channels combine product marketing, process development, payment options with customers, communication, personalization, and planning.  Because of this, we must get better at developing partnerships that enhance collaboration internally as well as externally.  We must use the digital platforms to be compelling and create a seamless user experience and really think about not just our products and services, but how we add value to our customers.   The more we involve and empower our customers, the more our customers will want to engage with us.