Review of Coupon Matchup Website SurvivingtheStores.com
A Review of The Best Website for Matching Coupons to Sales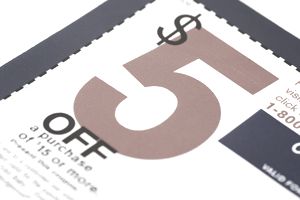 Review of Survivingthestores.com
The site was established in September 2008 and it is run by Rachel and Ryan Holland, who are based out of the Houston area.
Rachel Holland originally began the site as a way to stay on top of couponing and grocery budgeting. Ryan joined the website on a full-time basis in 2010 and now manages the site and often targets in on deals that would interest men (a rare feature for a couponing site).
There are many different aspects of the site for visitors to enjoy, however for our purposes we are  looking at how the site favors in the area of matching coupons to stores sales.
Pros for Coupon Matchup
The site is that it is easy to navigate.
Although there is advertising on the site, it is well placed as to not interrupt with using the site and I have not seen any pop-up advertising.
Deals are listed based on regions for several of the popular stores.
Example: There are Albertsons' coupon matchups for specific regions including Dallas/Fort Worth, Florida, Intermountain, Northwest, Rocky Mountain, Southern California and Southwest, with the states that each region covers.
The stores' sales are listed by category (Food & Drinks, Home Supplies) and by rewards when applicable.
Example, the CVS list lists the deals offering Extra Care Bucks freebies and top deals first.
Each item listed has size limits listed when applicable and the store price.

Example: Wisk Deep Clean Liquid Laundry Detergent, 33 lbs - $4.99
The coupons posted on each item include expiration dates and exclusions.

Example: $2.00/2 All brand Laundry or Snuggle Products - 3-1-15 RP; Excludes Trial or Travel Size (exp. 04/12/15)
There is a clear explanation of how much "out-of-pocket" money you will spend and an explanation of the final price.
Example: Out-of-Pocket Price: $4.49, Final Price: $3.24, Includes coupon and ECB savings and Jingit rebate.
You have the option to create a list of items you may want to purchase and that list can be edited, emailed to you, or you can print it. It can also sync it to the Favado app on your phone.
Coupons that become expired or are discontinued during the sale time are clearly marked.
Stores' promotions are posted on the top of the list, such as double coupon days.
The coupon lingo used is standard.
Cons for Coupon Matchups
Once you select a deal to be put on your list, the offer fades out and clicking links on that deal is disabled. My personal preference is to keep it in its original format. I don't always want to have to navigate to my list to review an offer.
Stores With Coupon Matchups
As mentioned above, there is the main page that has the logos of all the stores that have coupon matchups or sales information for stores that do not except coupons.
National Stores
Big Lots
CVS
Dollar Tree
Kmart
Rite Aid
Target
Walgreens
Whole Foods
Organic/Natural Stores
Earth Fare
Natural Grocers
Sprouts
Trader Joes
Whole Foods
Regional Stores
A P
Bi Lo
Big Lots
Bjs Wholesale
Bottom Dollar
Brookshires
City Market
Coborns
Costco
CVS
Dillons
Dollar General
Dollar Tree
Earth Fare
Family Dollar
Fresh & Easy
Frys
Giant Eagle
Giant
HEB
Hannaford
Hy Vee
Ingles
Jewel Osco
King Soopers
Kmart
Kroger
Market Basket
Meijer
Natural Grocers
Pathmark
Safeway Coupon Match Ups Deals
Pick N Save
Piggly Wiggly
Price Chopper
Price Chopper Deals/
Ralphs
Randalls
Rite Aid
Safeway
Shaws
Shoprite
Sprouts
Stop And Shop
Tom Thumb
Trader Joes
Walgreens
Wegmans
Whole Foods
Winn Dixie Coupon
Specials (does not include coupon matchups)
Aldi
Bottom-Line
Surviving the Stores is an excellent site for anyone looking for coupon matchup lists and it is especially helpful for beginner couponers.